Commentary
While we might not deal with racism, tribalism is deeply rooted in us, and not just when it involves politics.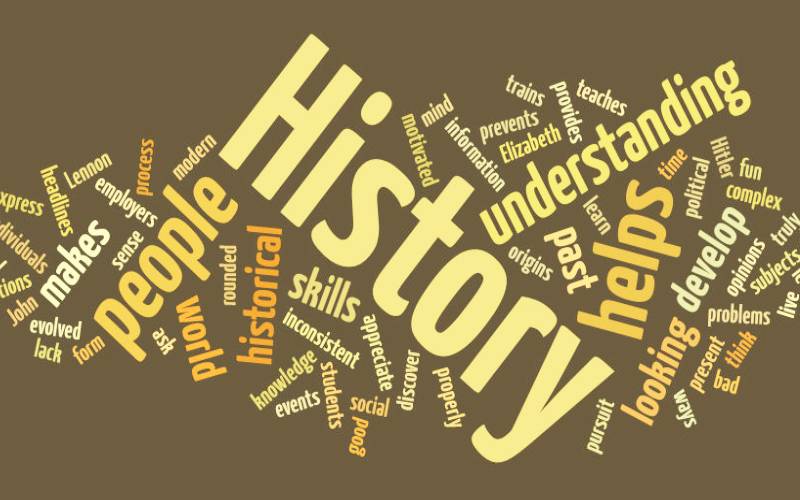 Politics is not for the faint-hearted. The other thing they say about politics is that it is tied to history, which repeats itself. The onus is on those involved, in this case the politicians, to ensure only the admirable bits are indeed repeated. One man who might understand a thing about history not repeating itself, is one Justin Trudeau. The Canadian Prime Minister is on the campaign trail, seeking re-election as the citizens vote next month. But like in any political field, ghosts from days past are bound to come haunting. One word Trudeau will not forget in a hurry is blackface. Photos emerged of him wearing blackface, which is widely associated with racism. A pollster noted that the association of Trudeau to blackface could potentially shatter his political image, if it hasn't already.
Blackface
Blackface has existed in the US for more than a century. During that time, racial stereotypes have been incorporated in articles, movies and even halloween costumes. Howard University's Jules Harrell holds that those who propagate racism are saying those who look different from them are reducable to ... the colour of their skin. "In many cases, those things that varied most from the white population that was the mainstream population, those were the things that were ridiculed." His words ring close to Austin Bukenya's, who says reducing the value of a human being to such simple elements is the nadir of shallowness, in his article
Falling in love in fall: A peep into men's secrets
. Away from Trudeau and his poor choice of words when he first apologised for Blackface, is Kenya's own struggle with tribalism. While we might not deal with racism, tribalism is deeply rooted in us, and not just when it involves politics. As the country comes to terms with the gruesome murder of Dutch tycoon Tob Cohen, many have very fast turned it into a joke about Kikuyu women. There's a short clip on
Septic Tank ya Wairimu
, a poorly produced track that claims to warn men on marrying Kikuyu women. Nobody talks about the intrigues that surrounded the murder. Susan Wairimu, the main suspect in the murder, is already being condemned by the court of public opinion. I shall henceforth stay away from the matter as it is an ongoing case. Kenyans know full well what the result of mixing politics and tribalism can be. Images from the 2007-08 Post Election Violence are still fresh. There are Kenyans who will forever have scars that will remind them of those dark days. Shortly after the country started healing and moving on from the effects of the PEV, Kenyans in all circles were afraid of a repeat of the same. The next election, held in 2013, was characterised by peace campaigns from all spheres. Recording artistes, corporate firms, all came together to preach and urge voters to choose peace. The media played a huge role in the peace campaign as well. It was a time when editors would shiver at the thought of having 'Luo', 'Kalenjin' or 'Maasai' in the headline. The word 'violence' was a no-go zone. Subeditors will have a longer list of forbidden words in the country's bid to maintain peace. But two general elections later, Kenyans seem to have forgotten. On November 7, Kibra is headed to the ballot, where the residents pick a representative to replace Ken Okoth. Parties have regularly organised rallies as well as door-to-door campaigns to convince the electorate to vote for their candidate. However, we are quick to decide that candidate A has a slim chance because they are not from a particular community. There are instances where a candidate won while they didn't come from the dominant community in the area they represent. Besides, Kibra is a metropolitan constituency, while there may be a dominant community in the area, anybody can and should be allowed to vie, with an equal chance of winning. There will be no big event before Kenyans slip into the 2007-08 mindset. It takes such subtle steps as judging political candidates based on which tribe they come from, before hearing what they can do for the community should they win. Whether on the racism or tribalism card, history is bound to repeat itself. Something else they say about history is that the people write it. We are the people.