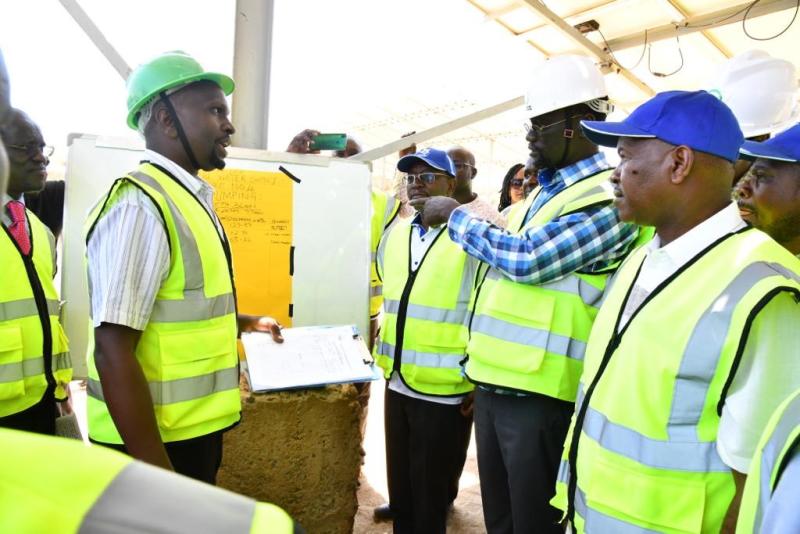 The county has been known for its searing heat and sun-baked soils, with locals trekking hundreds of kilometres in search of water. But the scenario is steadily changing for the better following the discovery of underground aquifers holding billions of litres of water. And yesterday, the county government-commissioned Napuu water project set to alleviate the suffering of more than 16,000 residents of Kanamkemer and the surrounding public and social amenities. The project being undertaken by National Water Harvesting and Storage Authority (NWHSA), will include installation of an elevated 300 cubic metres steel tank in Narewa and a water distribution system to residents in Narewa, Lokitela, Ekaales, Masewan, Kasarani, Juluk and Trans Africa. Kisumu Polytechnic, Turkana University College and amenities will also benefit.
SEE ALSO: Finally, breakthrough in Sh40 billion dam project
"Water has been our major challenge here and we usually trek several kilometres in search of water. We are now sure of prospering both in farming and business because we have steady supply of water," said Peter Ekai, a resident.
From boreholes
Mr Ekai said perennial hunger in the region will now be a thing of the past because locals will have water to irrigate their farms. "This will lower the cost of water from Sh30 that vendors are charging residents for a 20 litre jerrycan," he added. Speaking during the launch at Napuu, Governor Josphat Nanok said the county will utilise water from boreholes to support the development of Lodwar Municipality and the expansion of existing irrigation schemes.