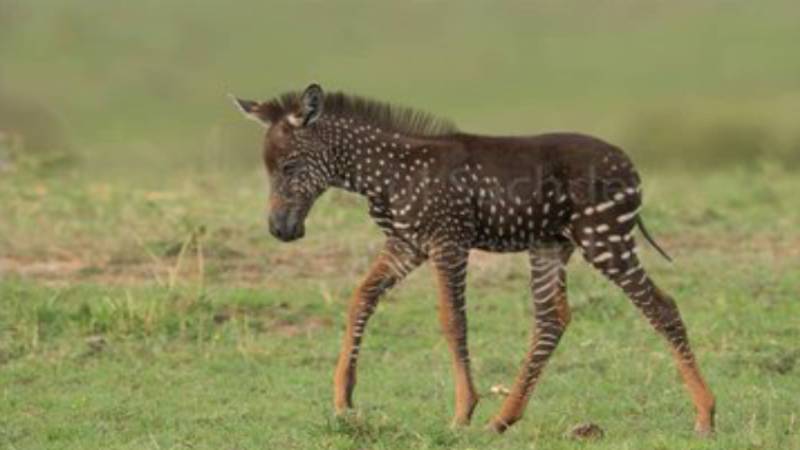 Photos of a very rare zebra with white spots have thrilled social media users.
The spotted-as-opposed-to striped- zebra was first cited and photographed at Matira Bush Camp in Maasai Mara national reserve by a tour guide who has been identified as Mr Antony Tira, posted the photos on social media platforms where they attracted a lot of attention.
A KWS officer confirmed the sighting to Standard Digital but we cannot reveal his identity because he is not authorized to speak on behalf of the organisation.
Speaking to a local daily, Antony said he initially thought the zebra had been painted for migration purposes of migration tracking but after a closer examination, he realised that it had a melanin disorder.
According to Antony, the zebra is just a week old and feeble.
Its distinctive coloration of dark and white spots makes it stand out from the black and white striped herd which, according to reports might expose it to more danger of being targeted by carnivores.
The Zebra has elicited a lot of excitement online due to its astounding dark colour thanks to a genetic abnormality that affected the pigmentation of its fur. ?