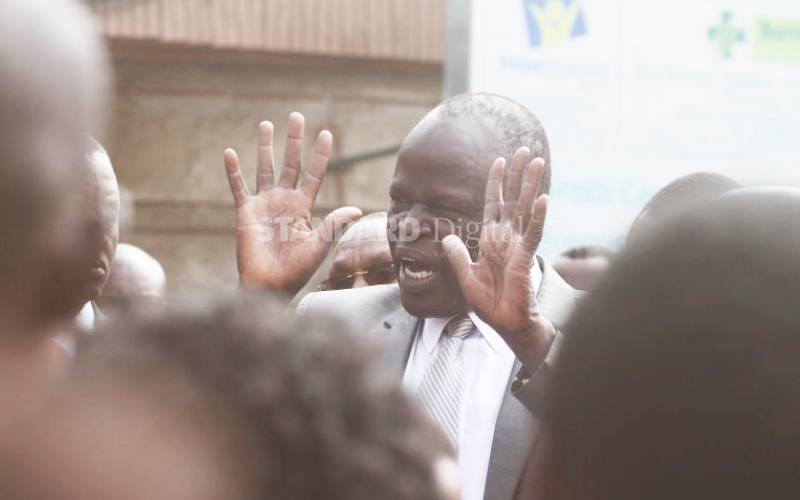 Nairobi
The new entity deployed Pastor Kennedy Nyachiro who conducted services at Makandi last Sabbath.
The crisis at the Seventh Day Adventist (SDA) church deepened last week, after another group broke away from the Central Kenya Conference (CKC) to a new entity. The KPCU SDA Church, which is situated in Mowlem, off Kangundo Road, Nairobi, voted on Saturday to switch allegiance from CKC to the breakaway Nairobi Cosmopolitan Conference (NCC), becoming the third group to do so. "In reference to the foregoings at CKC, SDA KPCU Church, through a church board on September 7, 2019, and thereafter church business meeting held on September 14, 2019, members unanimously voted that the church ceases to be part of CKC immediately," a notice reads. The notice reads: "SDA KPCU Church has joined the NCC. This decision is not contestable in whatsoever manner. Members plead that their decision is respected under SDA religious liberty policies and Constitution of Kenya on choice of association." The letter to the Karura-based CKC and addressed to Pastor John Kiragu is signed by the church clerk Esther Bosire and elder Richard Mecha. It is copied to Mowlem OCS. The KPCU church joins Kangemi's Mountain View SDA and Meru based Makandi SDA church that severed links with CKC and joined the splinter group of NCC. The new entity deployed Pastor Kennedy Nyachiro who conducted services at Makandi last Sabbath. KPCU's neighbour, Saika West SDA church also held its church business meeting last Saturday and voted to join NCC. Saika church is however yet to notify CKC or NCC of the decision. The split was sparked by leadership wrangles at Nairobi Central SDA church, popularly known as Maxwell, in the last few months. Although no chaos has been witnessed in the last three Sabbaths, services at Maxwell SDA Church are held under heavy private security of men dressed in dark suits.
Private security
The men were hired by Kiragu after the expulsion of 15 members he accuses of being behind the chaos that saw the church temporarily closed. Some faithful have criticised the move to hire private security. The 15 have recorded a statement at Kilimani Police Station after head pastor Jean Pierre Maiywa claimed his life was in danger. The move to decamp has, however, not been accepted by CKC, which terms it irregular on grounds that NCC is a private company that cannot run churches.