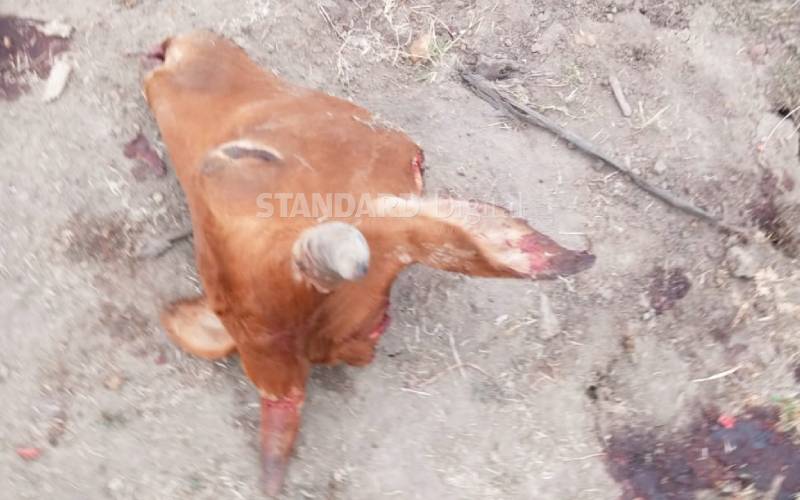 Police in Matungulu have launched a probe into last night's incident where nine cows were stolen and slaughtered in Matuu estate in Matungulu West. Dozens of residents woke up to intestines, hoofs and other parts of slaughtered animals strewn all over. There was no trace of the thieves believed to have struck at night.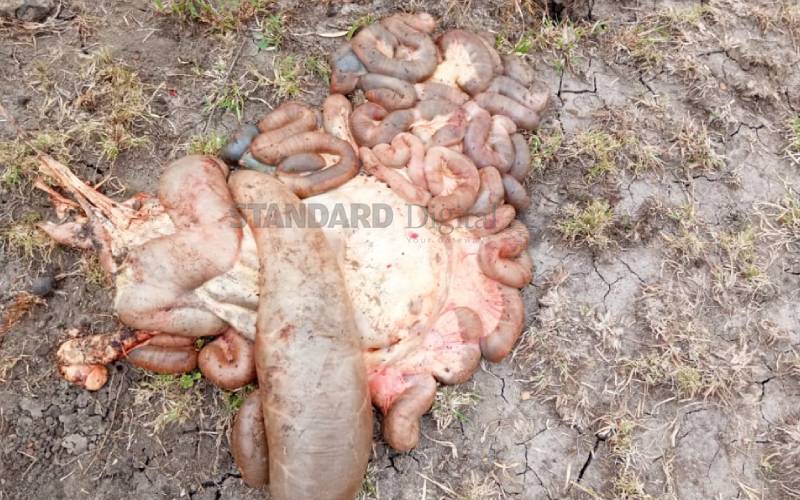 Residents led by Dominic Masaku decried the increasing incidents of stock theft and called for intensified security patrols. "We are requesting the government to increase the number of officers to tame the increasing cases of theft of animals," Masaku said.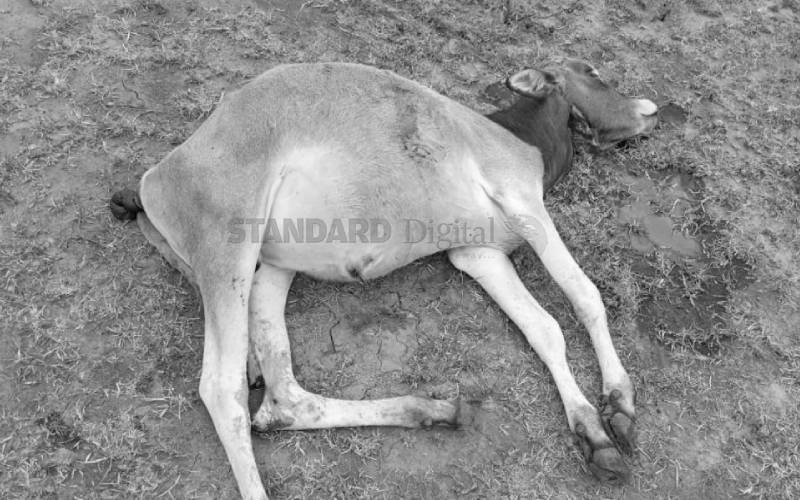 It is believed meat from stolen livestock is taken to Nairobi's Eastlands. Area Sub-County Police Commander Kipkemoi Kirui told Standard Digital officers have been deployed in the area.