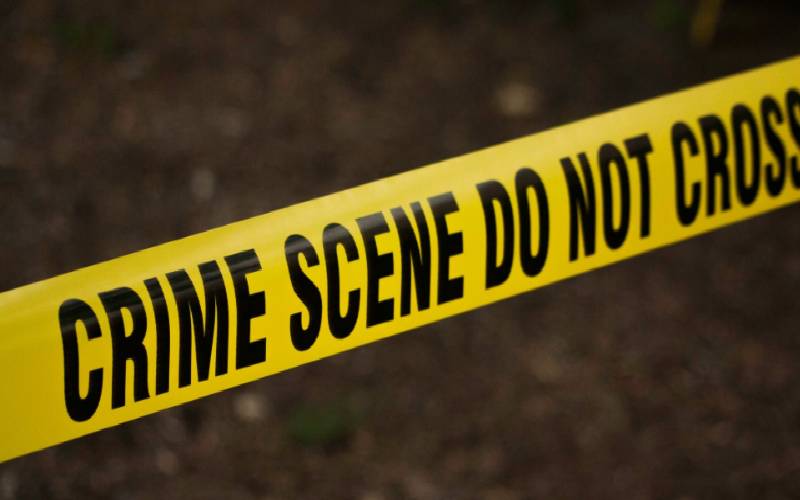 Police in Naivasha are looking for a prominent trader who stabbed and killed his friend following an argument in one of the estates. The trader escaped the scene at KCC village on the Nairobi-Nakuru highway after stabbing his friend in the stomach. Irate members of the public descended on a bar owned by the suspect and looted all liquor before the police moved in to contain the situation. It was not clear what led to the fight between the two who had been drinking together before the bizarre incident occurred.
SEE ALSO: Experts probe alarming rise of water levels in major lakes
James Kefa, a witness said that they were attracted to the scene by screams from a group of women who witnessed the late evening incident. He said that they managed to get a taxi and rushed the 24-year-old victim to the nearby Naivasha sub-county hospital where he was pronounced dead on arrival. "The victim was bleeding profusely from the stomach where he had been stabbed and died on the way as the suspect fled from the scene and is yet to be arrested," he said. Kefa said no one knew the cause of the fall-out between the two who were very close friends. Meanwhile, a teenager was hit and killed by a Nissan matatu along the Nairobi-Nakuru highway while standing on the roadside.
SEE ALSO: Spare no effort to help the most desperate among us
Scores of passengers in the matatu were injured during the accident near Karai trading centre 15kms from Naivasha town. The accident occurred after the driver of the Nissan matatu that was overtaking hit a personal car that was entering a petrol station along the highway. Samuel Kaigi, a witness said the driver of the personal car lost control and hit the innocent bystander killing him on the spot. "The driver of the personal car had indicated that he was joining the petrol station but the matatu driver ignored this leading to the accident," he said. Naivasha police boss Samuel Waweru confirmed the two incidents adding the bodies had been collected and inquest files opened.