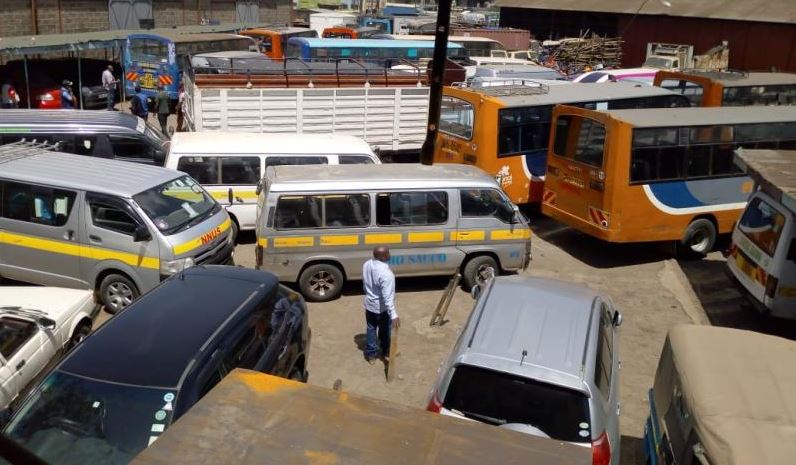 30 passengers were on Monday arrested along Jogoo road and charged at the Makadara Law Courts following a matatu crackdown on safety belt measures. The passengers were slapped with a penalty of Sh500 each for not fastening their seat belts, a move most decried as unlawful. Despite complaints from a section of passengers who had buckled up, they chose to follow police orders for fear of being charged with obstruction of arrest. "The officer checked four passengers before imposing a general arrest on us, then directed to Makadara cells," said Eric John, one of the passengers. "We were advised to plead guilty because it would act in our favor at the end of the day," added John.
SEE ALSO: NTSA plans mandatory cashless fare payment
Makadara OCPD James Mitugo said if indeed the blanket arrest was made, then the perpetrators could plead not guilty and the law could take its course. ? But as observed by Standard Digital, both road users and law enforcement agencies are to blame for the laxity in enforcing traffic rules.
Matiangi's order
In November 2018, Interior Cabinet Secretary Fred Matiang'i reinforced the infamous 'Michuki rules' in a crackdown that majorly targeted PSVs. The crackdown was seen as a move to smoothen an otherwise crooked public transport system that was at the time causing havoc on the roads and led to deaths of hundreds of passengers. The order was backed by a report released by the National Transport and Safety Authority (NTSA) in December which revealed that 2,917 road users had lost their lives since the beginning of the year. The crackdown which was met by boycotts from a section of PSVs saw over 2,000 offenders among them passengers and private vehicle operators arrested. Then Inspector General of Police Joseph Boinnet had cautioned commuters to only board vehicles that were "fully compliant with the law." But the dramatic arrests of offenders of traffic rules witnessed late last year have reduced in recent months as passengers seemed to have 'restored back to factory settings.' "My first instinct in a matatu is to get a seat and not a safety belt unlike in a private car where I must fasten my seat belt," says Stephany Mbeka, a regular commuter living in Nairobi. In Mombasa where a total of 46 deaths resulting from road accidents were recorded in 2018, passengers also seem not to care. "Only passengers in the co-driver's seats buckle up because they can easily be seen. The rest don't bother and you will only see them scampering for belts when police officers stop a matatu," a tout told Standard Digital. But even when this happens, most police officers are not very keen to enforce the seat belt rule. "They don't care much these days," says Joseph Mbole, another tout. "Some matatus don't even have seat belts but they are still operating," Mjomba tells us. There seems to be more laxity on weekends when the majority of working citizens are off duty and less traffic is seen on roads. "Many touts actually work without uniforms on weekends and nobody cares," says Mbole. According to NTSA, some 1,975 people have died from road accidents, a figure recorded as of July this year. "Misplaced priorities and lack of political goodwill can partly share the blame for the laxity in implementation and enforcement of traffic rules," Alfayo Otuke, former NTSA Director alluded.