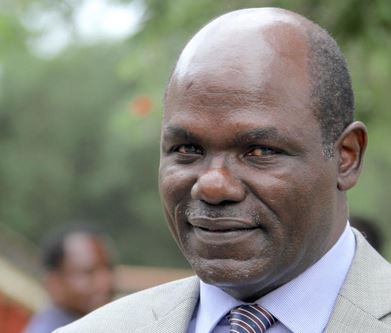 Kenya
The electoral commission says there is no urgency in reviewing current boundaries ahead of 2022 elections.
The electoral commission says there is no urgency in reviewing current boundaries ahead of 2022 elections. Independent Electoral and Boundaries Commission (IEBC) says in spite of fears some electoral areas may disappear, the agency has four years, starting next year, to carry out the exercise. Commission Chairman Wafula Chebukati (pictured right) says the review can only begin next year in accordance with the Constitution, which requires boundaries' delimitation to be undertaken between eight to 12 years. "The last review was completed in February 2012 and, therefore, the earliest time the next review can commence is from March 2020 and the latest time the delimitation exercise can end is 2024," says Chebukati.
SEE ALSO: Burundi poll body announces Ndayishimiye next president
He explains that this month's national census will be key in the process as the commission relies on census report since population quota is a major factor in determining boundaries.
Fully prepared
Although there is no urgency, Chebukati says that in terms of preparedness, the commission is fully prepared to undertake the responsibility as provided for in the Constitution The commission is currently working on a Boundaries Review Operations Plan, which will act, as a guide on the way the exercise will be conducted. "Notably some of the activities have commenced including procurement of requisite tools for use during the exercise, staff capacity building and situational analysis. The commission will share an elaborate roadmap underpinning the framework of the next review upon extensive consultations with stakeholders," he says.
SEE ALSO: 2017 poll data errors add to the blunders of tainted IEBC
Adequate staff
The IEBC boss says they have adequate staff with necessary technical competence in the area of boundaries delimitation, but adds that additional capacity building is ongoing to upskill them in the area. "As part of the preparation, the commission is undertaking a situational analysis of the status of boundaries in Kenya and building capacity of its staff before embarking on the actual delimitation exercise. The commission will soon announce the roadmap towards the entire delimitation process," he says.