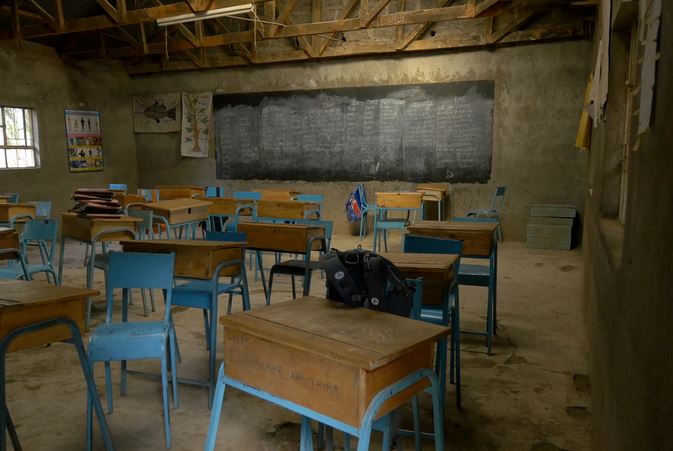 Leaders of a sect that is being fought by education and security leaders in Tharaka Nithi and Meru Counties have agreed to take their children back to school on condition that lessons dealing with sexuality are scrapped. The leader of the sect known as Kabonokia, Mr Gitonga M'Mpunguru who has since been arrested together with his assistant said they will not allow their children to be taught the subjects as they were leading them to temptations of engaging in sex while still young. "There is no way we will allow our daughters to be taught these subjects since they will take them away from the word of God," said Mr Gitonga.
He added that he was not against education in any way and that he was once a school chairman. "I will ask all the parents whose children have dropped out of school to take them back, though I won't force them. Our conditions must however be met before we do this," said Mr Gitonga.
SEE ALSO: Retirement blues: Unlike footballers, rugby players don't 'omba serikali'
He said all the teachers from regions where their churches have been established should know there are laws that guide children who profess this faith and should not in any way teach them what will make them go astray. He added that their daughters should also not be forced to wear headgears citing an incident where a teacher died after caning a girl for wearing the headgear and a long dress. Mr Gitonga said they were not afraid of being arrested for standing for the truth since this will even go a long way in strenghthening their faith in God. "We are not afraid of being arrested as long as we are following God's law. We will even get time to preach to the prisoners and even police officers and baptise those who will repent while serving our sentences if it will come to that," Mr Gitonga said.
SEE ALSO: Policeman engages school teen in a bar
He said they will not relent in their faith since even Jesus suffered for standing for truth. "We are the last God's disciples here on earth and we are expecting hard times ahead as we continue to be his ambassadors," he said. Last week chiefs in Tharaka North, Tharaka Nithi County were given 21 days to trace about 300 pupils who have dropped out of school following the influence of the sect. Among the drop outs are candidates who are expected to be sitting for the Kenya Certificate of Primary Education (KCPE) exams this year. The order was issued by Tharaka North Deputy County Commissioner Patrick Chege during a leaders' meeting at his Gatunga offices last week that wasl meant to deliberate on the issue that has been a cause for worry in the Subcounty.
SEE ALSO: School heads and Knut explain why tutors deserve pay