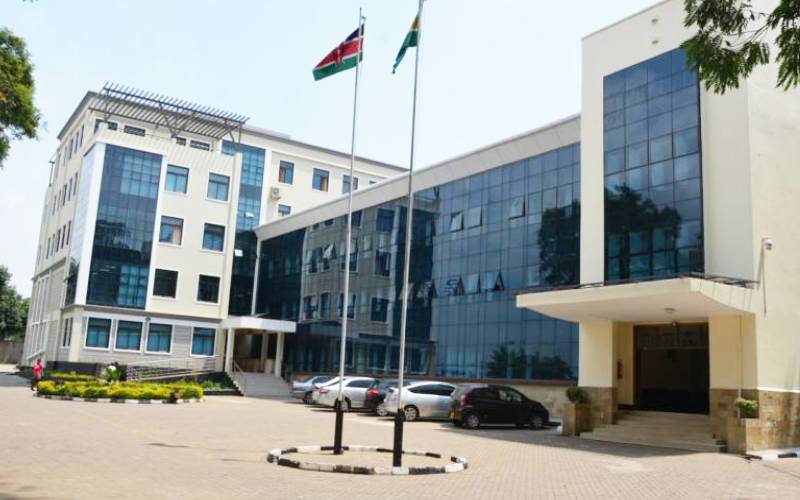 President Uhuru Kenyatta will tomorrow officially inaugurate a modern county assembly and the building in which it is situated. The Sh220 million Ugatuzi Plaza houses refurbished county Assembly chambers, committee rooms and offices for the ward representatives. "We are expecting the President to officially launch the newly refurbished chambers and Ugatuzi Plaza. The construction and refurbishment of the two facilities was done within 28 months and financed in two fiscal years," said Speaker Joel Kairu. Mr Kairu said there shall be an informal sitting during which the President will address members.
SEE ALSO: Uhuru's balloon internet video call excites residents
"We shall take the opportunity to inform the President on what we are doing as a county to support him in achieving his administration's Big Four agenda." County Assembly Clerk Joseph Malinda, who spearheaded the exercise, said the new amenities will enhance the productivity of assembly members and staff who had previously worked in a congested environment. "Immediately after House sessions, members were leaving the premises due to lack of space. Some used to draft motions from cafes within town, which did not offer a conducive environment," said Mr Malinda The clerk added that they expect the quality of legislation to improve after setting up a well-equipped library. "We have internet as well as enough materials for reference in the new library. This shall provide the staff and members with an opportunity to do proper research in coming up with new laws." Malinda said the old chamber, which had been designed for 69 members, had been upgraded.
SEE ALSO: Mt Kenya bigwigs to support Kimunya after private 'lunch'
"The refurbished debating chamber has been modernised with enough space for 55 elected and 23 nominated members. We have a strategically located public gallery with a sitting capacity of 60 people, and a Hansard facility," said Malinda. The chamber also has a biometric system to monitor members' attendance. The five storey building comprises office space for 150 members of staff, committee rooms with a capacity of 30 people each, a 100-seater auditorium, library, registries and prayer rooms for Christians and Muslims.