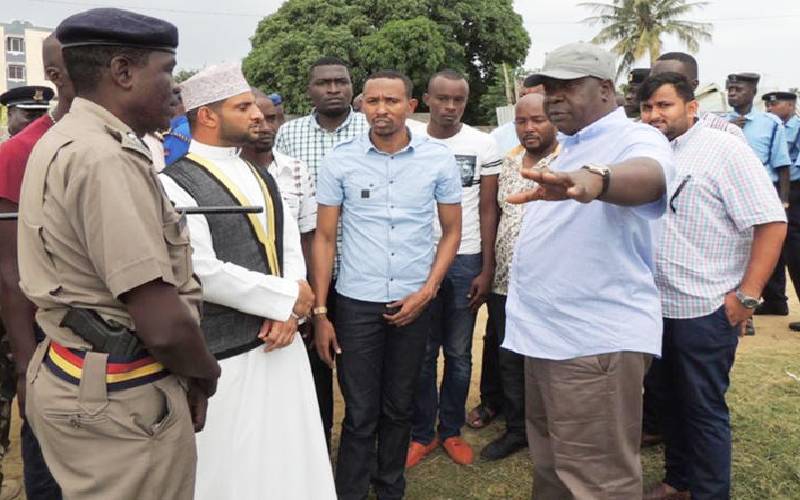 Last week, KTN aired an interesting interview with a police officer who was fired over drug-related problems. Expectedly, the man who now lives in Eastlands, Nairobi, where he runs a car wash business and rears dogs for sale resents his dark past. Importantly, however, he is determined to help youths to avoid the destructive path that almost ruined his life. During the interview, the reformed drug addict revealed something that Interior CS Fred Matiang'i, who is now grappling with widespread drug menace at the Coast should take note of; that the drug dealers in Eastlands are known well by locals and even by the police officers. So why are the traffickers still roaming free, turning our children into zombies with their dangerous merchandise? Well, there can be no other reason; it is because unscrupulous officers benefit from the illegal trade. And this problem is not domiciled in Eastlands alone, it is replicated in many parts of the country.
SEE ALSO: State to start another wave of crackdown on illicit brews
Yesterday, three police officers were arrested in Lamu for allegedly releasing a suspected drug trafficker from their custody. We leave it to the court to determine their guilt or otherwise. However, it's not a secret that police officers are a major impediment in the war against drugs. For it is impossible, for example in the case of Eastlands, for police not to know who the drug traffickers are while the residents do. If Dr Matiang'i is serious in his new battle, he must first smoke out police officers who collude with traffickers. To do this, all he might have to do is to speak to communities affected by the drug problem.