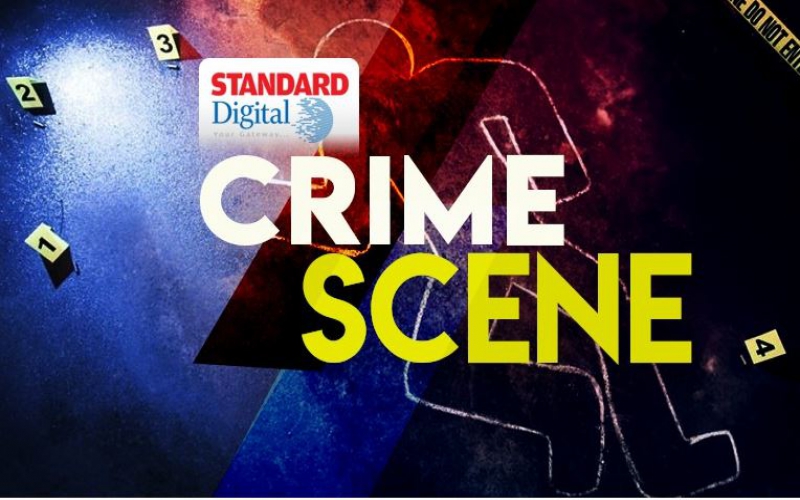 A bodyguard attached to Meru County Speaker Joseph Kaberia, was Sunday shot dead in a cold blood attack at Kamiti Corner, Nairobi. Following the incident, the speaker's official driver was arrested after preliminary findings showed he could be behind the shooting. Another theory indicates they may have been attacked at the scene. The speaker was not at the scene at the time of the incident.
SEE ALSO: Tension in Narok South as two boys killed
Police said Constable Samuel Munga was shot in the chest and later pronounced dead at the Ruaraka Neema Hospital in Kasarani area. The driver identified as Andrew Nabea had a gunshot wound in the left leg. Nabea is a licensed gun holder. It is not clear if he shot himself in the leg. Their official car had a single bullet hole. A witness, Sarah Karambu who is a sister to Nabea, told police she received a call from the driver at about 3 am who informed her he wanted to spend the night there. As she was opening the gate, she heard gunshots from outside and dashed back to the house for her safety. Neighbours called police to the scene. Police arrived there minutes later and found Munga writhing in pain with gunshot wounds in the chest. The driver was lying next to the lifeless body of Munga with a wound in the leg.
SEE ALSO: Birthday, rape and murder most foul, but what do police know?
Nairobi Police boss Philip Ndolo said the two were rushed to the hospital where the bodyguard succumbed to injuries. A further assessment of the scene established Munga's pistol had 15 bullets indicating he did not fire or use the weapon. Nabea's gun had three bullets. He had fired 20 bullets from his pistol whose spent cartridges were recovered. Police said they also recovered the driver's civilian firearm certificate and four Ceska magazines. "It seems he fired either out of rage or to defend himself," said a police officer who visited the scene.