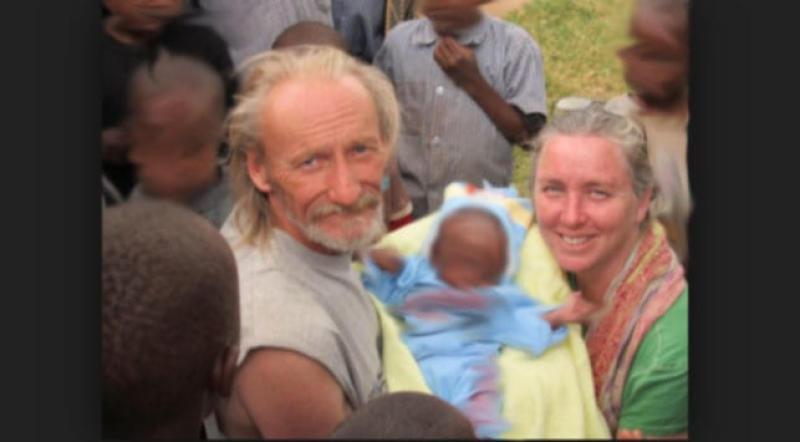 As an American charged with assaulting children in Kenya remains in prison, pained families will be following the case from miles away, hoping to get justice. When news broke that Gregory Dow, who ran a children's home in Bomet, was being charged with molestation in Pennsylvania, US, Rosaline Chepkirui Keter was delighted. It was something she had prayed for, waited for, and was finally relieved to see happen. "I wish he could be brought back to face trial in Kenya where we can testify. I am sad he is being charged far from where he committed the crime," Chepkirui says. She is among the people who raised an alarm over what was going on at the children's home. Information had started seeping through the home's high walls, that the children were being abused.
SEE ALSO: Life sentence for man who defiled his niece
Orphaned and vulnerable
Dow, 60, together with his wife Rose, set up the home in 2008 and opened it for orphaned and vulnerable children. He got about 80 of them. US officials now say there are reports that he was engaging in illicit sex with the children. On Wednesday, the court ruled that he must remain in custody after the federal prosecutors argued that the 60 year old is a flight risk. In a courthouse press conference last Friday, US Attorney William McSwain said Dow was arrested and charged with engaging in illicit sexual conduct in a foreign place. "The indictment alleges that from or about October 14, 2013 until on or about September 13, 2017 the defendant engaged in, and attempted to engage in, illicit sexual conduct with four different minors in Kenya," McSwain said.
SEE ALSO: Family of girl gang raped in Kisii demands justice
"The defendant purported to be a Christian missionary who would care for the orphans, who called him 'dad'. But instead of being a father figure to them, he allegedly preyed on their youth and their vulnerability." It was reported that Dow fled from Kenya as soon as it became apparent that he was a wanted man. Rose was arrested in 2017, charged and found guilty of four counts of child cruelty and fined Sh50,000. She left Kenya immediately she was released. Reports of his arrest brought tears to many guardians' eyes who have now come out to narrate the horror the children went through behind the high halls and locked gates of the home. Charmed by the generosity the duo exhibited, Geoffrey Ng'etich leased them 1.5 acres of his land to set up a children's home, which they named after themselves - Dow Childrens' Home. "They looked generous, loved children and enjoyed our culture," Ng'etich said. As time went by, the foreigners allegedly withdrew from public's scrutiny after a year. The daily 'stop-overs' for 'greetings' was banned after the children were securely taken in. Guardians only accessed the building during stipulated visiting days. Chepkirui, one of the guardians, says they were not allowed to talk to their children in private when they visited. "During visiting days, a worker sat with us as we talked with our children," she says. She got suspicious when her granddaughter who lived in the home became too withdrawn. "She told me they were being abused and that most girls had family planning implants which the Dows ordered be forcefully implanted," Chepkirui says . She first reported to the area chief on September 2017 and subsequently to the police in Konoin. Her fears prompted investigation which revealed how nine teenagers had been molested by Gregory Dow and forcefully put on birth controls. Girls who claim to have been abused say the man would hit them and call them rude names if they refused to lay with him. Elizabeth Chepkwony is yet to comprehend the horror her 12-year-old relative was subjected to at the home. "It disturbs me to date and I regret taking her to the home. How could a right thinking man turn on his grandchildren like a beast?" Mrs Chepkwony says. Davis Bett, a former community liaison at the children's home, said besides the sexual abuse, the children were mistreated and neglected. "Those perceived to be rude were punished harshly. Imagine being fed soap as a form of punishment," he says. Bett was fired in 2013 by the Dow family after questioning the children's mistreatment. He remembers an incident in 2012 when one of the children got sick and the Dows accused him of faking the sickness. The little boy died days later and was secretly buried. The body of the minor was exhumed by the police following a court order.
Weak systems
James Kipkirui was buried in a shallow grave by Gregory in June 2012. There was no burial permit either. The Bomet home is just one of the many that has been reported over mistreatment of children by foreigners whose mission is never to help but destroy. This begs the question: How weak are the systems in respective government agencies?