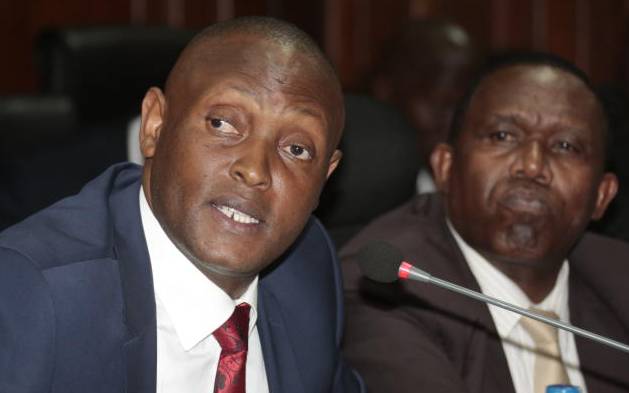 Calls for dissolution of the Taita Taveta County government intensified at the weekend as local leaders continued to pull in different directions. Senator Johnes Mwaruma and Wundanyi MP Danson Nwashoko hit out at MCAs, accusing them of interfering with the Executive for selfish gain. However, Woman Rep Lydia Haika called for dialogue to end the impasse over budget. "The Executive and the assembly must talk and iron out the contentious issues. This has always been my position and it will continue to be," said Ms Haika, a Jubilee legislator.
SEE ALSO: Bid to scrap PSVs drop-off zones
Mr Mwaruma and Mr Mwashako said MCAs had forgotten their jobs and were instead busy fighting the Executive. "It has become very difficult for Governor Granton Samboja to continue working with the current MCAs. They must all go home to give residents a new opportunity to elect progressive leaders to steer the county ahead," Mwashako said. The Wiper Party MP told a meeting in Mwatate Town yesterday that those supporting the county's dissolution would soon meet President Uhuru Kenyatta to prevail upon him to dissolve the devolved unit. "If the President suspends the county, we will campaign against the MCAs who have been causing problems," said Mwashako. Mwaruma said he was behind the governor's drive to collect signatures that would lead to dissolution of the county assembly.
SEE ALSO: Ward reps reject push to reconcile with Waiguru
He claimed MCAs amended the budget without involving the local community through public participation, as provided for in the law. "What the MCAs did is against the law. I will stand with the governor and the people of Taita-Taveta on this issue," said the senator. Samboja has since ruled out dialogue with MCAs over the 2019/20 budget, which he declined to assent to. The MCAs rejected a memorandum the governor had sent to the house for consideration. At the centre of the dispute is Sh833 million MCAs slashed from the Executive's budget and allocated to the Ward Development Fund.