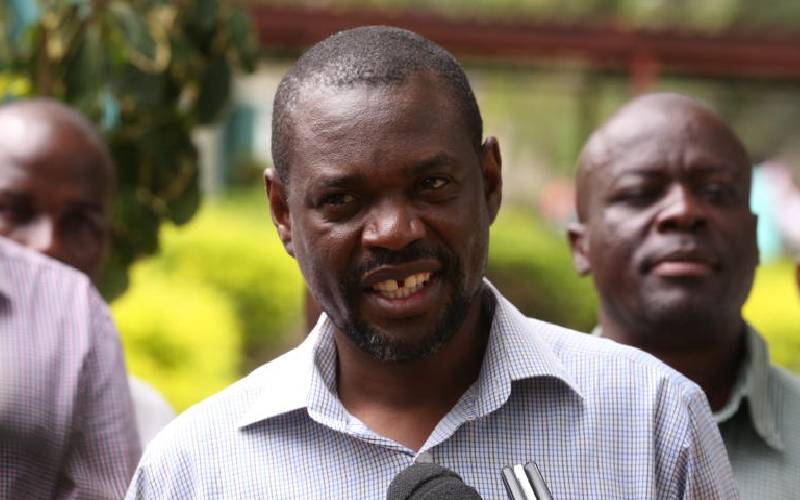 Nyanza
The victims are all from Nyamasaria area in the outskirts of Kisumu.
Health authorities have announced an outbreak of Anthrax in Kisumu after one person died and four others were admitted in critical condition. The five are suspected to have eaten meat of a dead cow believed to have been infected with Anthrax. Health officials said 40 other residents were treated and discharged. The victims are all from Nyamasaria area in the outskirts of Kisumu.
SEE ALSO: Jogging in the estates without observing social distance may land you in court
Confirming the outbreak, county Health director Dr Dickens Onyango said the dead man and the four in hospital slaughtered the infected cow. "The five fell ill but reported late at the facility after the symptoms worsened," said Onyango. He said the four admitted at the Kisumu County Hospital were responding well to treatment. In an outbreak alert notice released on Thursday, the Department of Health urged workers across health facilities to be on high alert. The notice notified all the Community Health Workers to use Personal Protective Equipment (PPE) when handling any case of suspected Anthrax.
SEE ALSO: Kisumu's guidelines on burials spark controversy
Onyango said the Health department and veterinary services have heightened surveillance. The reported cases presented a cutaneous type of Anthrax which affects the skin. The victims were in direct contact with the dead animal while slaughtering it. Clinically, there are three types of Anthrax -- gastrointestinal, which affects the gut, and --inhalational, which affects the respiratory and the --cutaneous, which affects the skin. Many patients have reported at the facility with general body weakness, fever and body pains and wounds.
SEE ALSO: Massive erosion threatens to wipe out entire village
"Those in contact with animals and later develop wounds and portray such symptoms must seek treatment immediately," warned Onyango. The County director of veterinary services Dr Evans Odhiambo announced that the department will embark on mass vaccination of domestic animals starting next week. He said tests have been done on animals in the home where the dead cow infected with Anthrax was reported and treatment of the animals has started. "We are educating residents on the dangers of eating dead animals and the need to report sudden illness among animals for immediate investigation," Dr Odhiambo said.