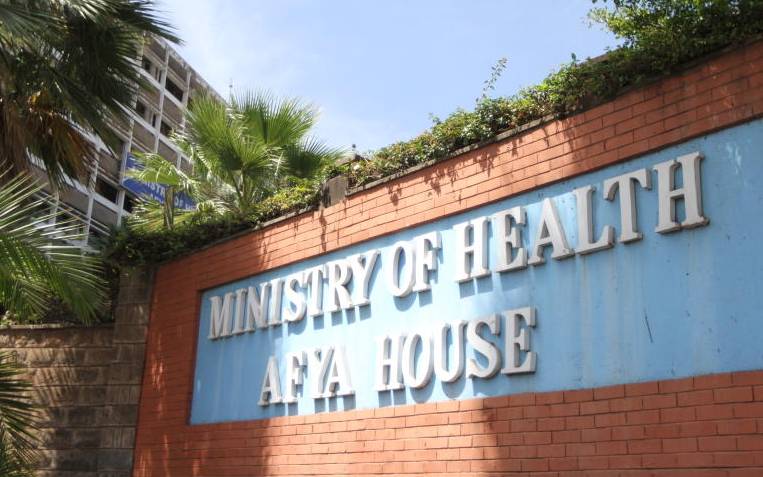 Auditor General Edward Ouko has put the Ministry of Health in a spot for paying, on behalf of county governments, salaries totalling Sh19.2 billion which were to be recovered in the same financial year. However, the ministry only recovered Sh14.8 billion during the 2013/2014 financial year leaving a balance of Sh4.4 billion which has remained outstanding to date and which has not been disclosed. "The ministry has not explained why the amount has remained outstanding and why it has not been disclosed in these financial statements," reads the report. Mr Ouko also questioned why the ministry spent Sh1.74 billion under specialised plant equipment and machinery paid for Computed Tomography (CT) scanners.
SEE ALSO: Magoha spares varsities, colleges of year-long closure over Covid-19
This was a 20 per cent of the contract value which was paid as a condition for the government to obtain a loan of Sh7 billion from China to finance the purchase of the CT scanners. In its report for the year ending June 2018, Ouko questioned why the scanners procured through Neusoft Medical Systems Company Limited had no procurement documents provided at the time of the conclusion of the audit review. "It was not possible to ascertain whether due diligence and fidelity to the Public Procurement and Assets Disposal Act was observed," the report reads in part. Ouko also questioned why deposits of Sh10.9 billion, that were held in the former ministries of Medical Services and Public Health and Sanitation which merged to form Ministry of Health were never transferred to the new deposit account contrary to National Treasury Circular of September 2013. "The management is in breach of Treasury Circular of 2013 for failing to transfer the deposits of Sh10.9 billion to the new deposit account and as a result of the validity and accuracy of the accuracy of the accounts deposits balance of Sh52 million could not be ascertained," reads the report.
SEE ALSO: Reopening places of worship to begin next week
In addition, Ouko revealed that taxpayers did not get value for money in the purchase of Sh800 million portable clinics. In its report, the auditor said despite the Ministerial Tender Committee awarding an investment company to supply 100 portable medical clinics at a cost of Sh10 million each, the contract has not been executed since 2016. According to Ouko, on July 17, 2015, the contract to supply, install, commission and hand over was signed between the investment company and the ministry. "The contract period was to be from the date of the signing of the contract to the end of financial year 2015-16 and has since elapsed despite the fact that the contract has not been executed," reads part of the report. Ouko further said that during the 2015-16 financial year, the ministry paid Sh800 million for the clinics but before installing, commissioning and handing over thus contravening the contractual agreement.
SEE ALSO: 183 new Covid-19 cases as Kagwe issues rallying call
Ouko also revealed that the ministry did not have an independent audit committee as required by Section 73(5) of the Public Finance Management Act. The ministry also has pending bills worth Sh4.4 billion which the auditor says were not settled during the year 2017/2018 but were instead carried forward. "Had the bills been paid and the expenditure charged to the account for 2017/2018, the statement and payment for the year would have reflected a deficit of Sh4.4 billion instead of Sh31,137,929."