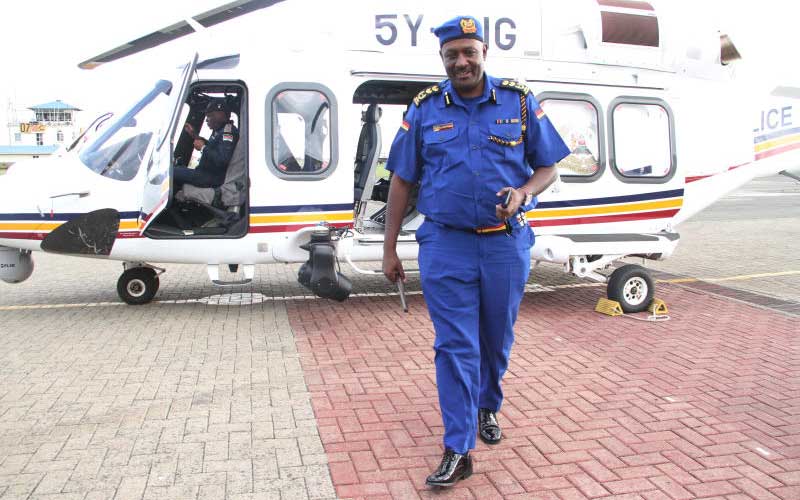 Editorial
Through an order he issued last month, the IG has managed to drive corruption out of our roads.
A new broom sweeps clean. That's what Hillary Mutyambai has done barely three months since he assumed office. At a stroke, the police chief has solved a nagging problem that had given his predecessors and the country as a whole a perennial headache. Through an order he issued last month, the Inspector General of Police has managed to drive corruption out of our roads. This he has done by doing away with the many roadblocks that dotted highways across the country. Most, if not all of these roadblocks, had been turned into illegal toll stations to milk hapless road users. Clearly, most officers manning the roadblocks were more concerned about lining their pockets than the safety of road users. It's such unscrupulous officers who make the police service stink and keep it perennially atop the unenviable list of most corrupt government departments.
SEE ALSO: Anti-Corruption Court bars Obado and family from dealing with Sh34m Nairobi house
It is sad that Kenyans trust such criminals to keep them safe. Although Mr Mutyambai's decision is a breath of fresh air, all indications are he took the step out of frustration. One wonders whether this was the best solution to the corruption menace. Removing corrupt police officers from highways and assigning them other duties will not solve much.
What Mutyambai should have done is to conduct thorough investigations, arrest the corrupt and send them to jail. Moving the officers won't make them shed their rotten behaviour. The only thing that will change is the target of their extortion.