Money & Careers
He wants Parliament to do away with it, terming it unconstitutional.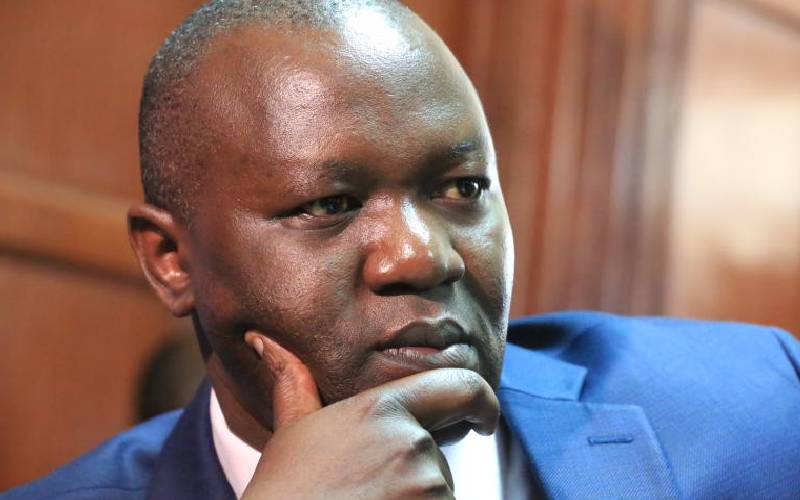 City lawyer Tom Ojienda (pictured) says the proposal in the Finance Act 2019 to compel lawyers to report to authorities on the cash they handle from their clients is offensive. He wants Parliament to do away with it, terming it unconstitutional. According to the proposal, persons handling illicit cash may no longer be able to hide it with lawyers if MPs amend the law regulating advocate-client confidentiality.
SEE ALSO: State to appeal decision to include lawyers as essential service providers
Prof Ojienda, a former Law Society of Kenya President and ex-Judicial Service Commission member, tabled a 13-page petition to Parliament, demanding withdrawal of the proposal. He said the move would turn lawyers into investigators. "Sections 48 and 49 of the Finance Bill 2019, are inconsistent with section 245 of the Constitution because they require advocates, notaries and other legal professionals to investigate their clients and report them to investigative agencies," said Ojienda. "With all due respect, advocates are neither agents or officers of the Director of Criminal Investigations and by extension the Inspector General or Police, nor The Financial Reporting Centre (FRC)."
Good intentions
However lawyer DBM Mosota, who spoke to
The Standard
from the UK, differed with his colleague, arguing the proposal had good intentions. FRC Director General Saitoti Maika said Kenya risked being blacklisted as a non-compliant country if it fails to pass the law.
SEE ALSO: Closure of all land offices and courts hits lawyers' pay
He said in sub-Saharan Africa, only Kenya and Mozambique have not designated lawyers as reporting entities in their anti-money laundering laws. When the US Assistant Secretary for the Treasury Richard Billingslea, the outgoing president of Financial Action Task Force (FATF), visited Kenya last month, he raised concerns over Kenya's slow pace in amending its anti-money laundering laws to fully comply with FATF standards. The US secretary at the time held a meeting with Ministry of Foreign Affairs PS Kamau Macharia, Director National Counter-Terrorism Centre Martin Kinani, PS Treasury Kamau Thugge, Governor CBK Patrick Njoroge and Saitoti, on the illicit finance challenge. Saitoti, who is in the US attending the FATF annual general meeting, will hold discussions with Billingslea to appraise him on developments towards strengthening Kenya's anti-money laundering laws.