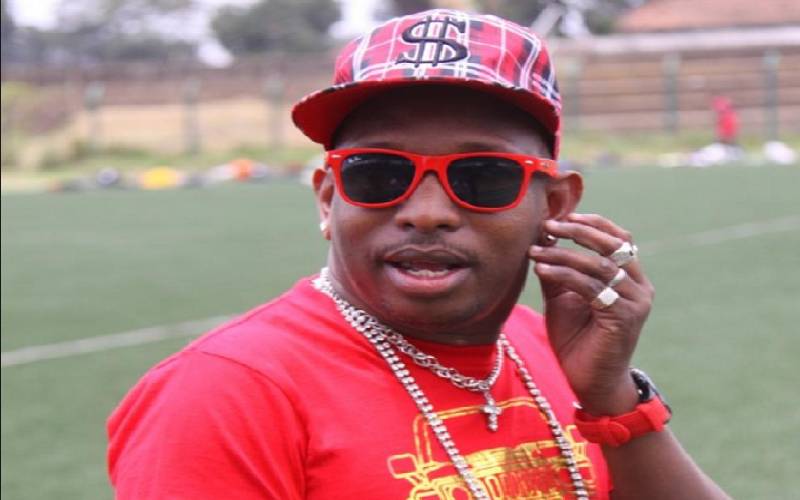 Nairobi
Nairobi Governor Mike Sonko avers has never contracted the HIV virus as published by The Star.
Nairobi Governor Mike Sonko has sued Radio Africa and a journalist over an article published in The Star newspaper titled how 'HIV report helped Sonko out of Kamiti Maximum Prison.' The article published on June 7 was based on a documented that indicated a court had shortened Sonko's prison term by three months. Sonko has however told the court that he has never contracted the HIV virus as published by the paper and has attached medical documents from both Nairobi Hospital and Nairobi women's hospital. Through his lawyer Cecil Miller, Sonko says his HIV status is confirmed by the two tests carried out by the institutions in 2011 and 2019 respectively.
SEE ALSO: Uganda women fear food shortages will make coronavirus and HIV a deadly mix
He avers Radio Africa has knowingly exposed him to embarrassment and public ridicule. Sonko said the contents of the publication painted him as an immoral person and someone infected with the HIV Virus. The Governor further say the publication branded him a convicted criminal who should not trusted by any right-thinking members of the public and particularly my voters who elected him Governor. Sonko says Radio Africa chose to recklessly and maliciously publish false statements without caring to verify the truth and he has suffered damages. According to the court documents, Radio Africa published the said article as a vehicle for character assassination without any regard to his rights.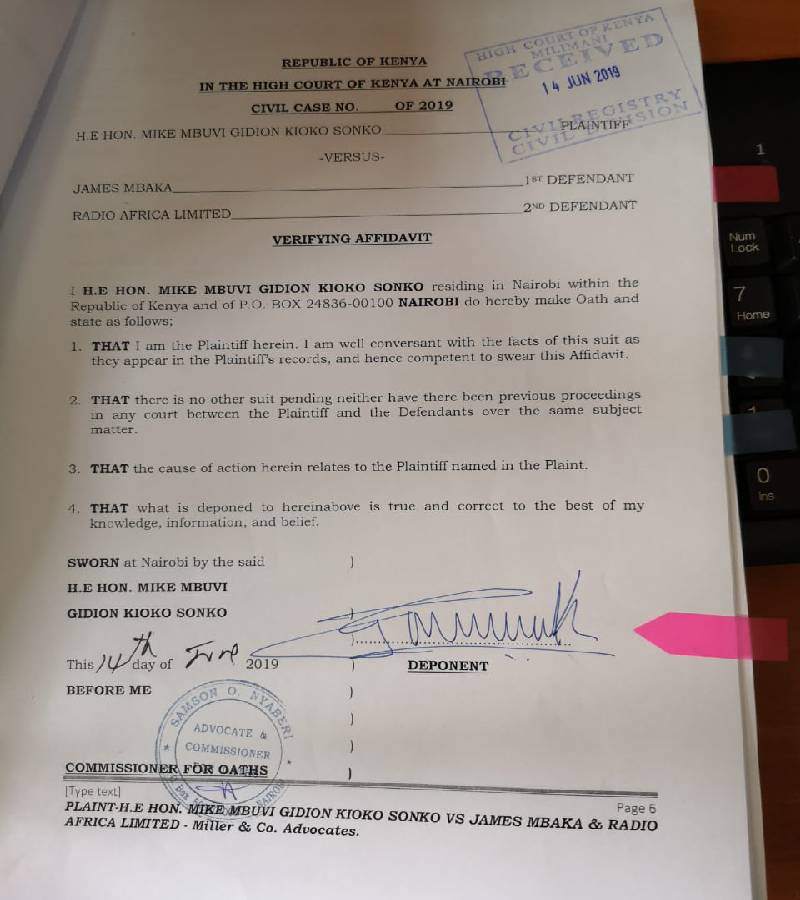 SEE ALSO: Coronavirus restrictions amplify health risks to LGBT+ people with HIV
He is seeking general damages for libel and slander and any other relief court may deem fit to grant. Sonko accused the journalist who authored the story of being driven by malice, propaganda, bias and personal vendetta against him. Sonko had demanded an apology from The Star after the said publication or sue for damages.