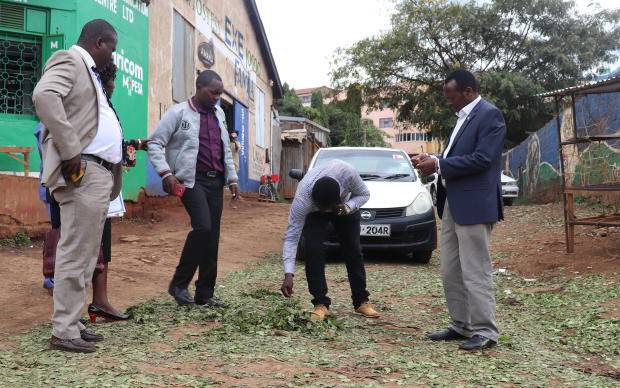 Khat estimated at over Sh1 million was destroyed during a clash at Kamuketha muguka market in Embu town on Tuesday night. Scores were injured when traders from Embu County clashed with their rivals from Meru. Witnesses said tension has been building for the last few days due to a trade dispute and degenerated into the fight that lasted several hours. The police were deployed to contain the situation.
SEE ALSO: Virus drives car dealers into losses
Embu farmers and traders who deal in muguka variety accused Meru traders of dumping inferior quality khat and engaging in price wars. Seven MCAs from muguka-growing parts of Embu County convened a crisis meeting yesterday morning to address the issue, which they said weighs heavily on the county's economy. Led by Kirimari MCA Morris Nyaga, the ward representatives said whereas the Constitution allows free trade in all parts of the country, Meru traders should not engage in price wars as this would impoverish Embu muguka farmers. The MCAs further resolved to push the Embu County Executive to allocate a space for trading of miraa from Meru to avoid future trade disputes. They also want the Executive to impose levies on vehicles bringing miraa from outside Embu.