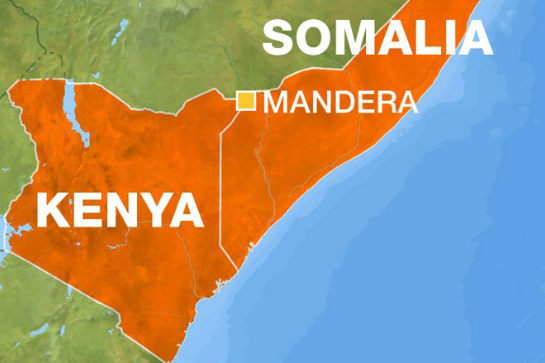 A flurry of activities by Somalia leaders in the last two months has escalated tensions between the Horn of Africa nation and Kenya over a simmering maritime boundary dispute. The actions that culminated in Somalia's Parliament on Monday passing a petroleum law, paving the way for exploration in its waters, have raised Kenya's suspicions that Somalia will renege on a deal not to interfere with the contested marine territory. "With the passage of the petroleum law it is anticipated that PSAs (production-sharing agreements) will subsequently be signed, which will enable exploration activity to then commence," read a statement by Somalia's Government.
SEE ALSO: Storage charges on cargo containers waived
The intrigues of American officials visit to Somalia, a request to offset Somalia's unpaid debt, articles on the contested maritime territory suspected to be from the Somalia Government, and opposition to listing Al Shabaab as a terror group are seen to have prompted Kenya to flex its muscles this week. On Monday, Kenya blocked three top Somalia officials - Osman Liban (deputy minister of Water and Energy) and senators Ilyas Ali Hassan and Zamzam Dahir - from entry into Jomo Kenyatta International Airport citing lack of visas. On March 22 this year, US Africa Command (AfriCom) General Thomas Waldhauser visited the war-scarred nation and held closed-door talks with SomaliaPremier Hassan Ali Khaire and senior military and government officials. Among the issues discussed was setting up an advanced Danab infantry brigade with five battalions, as well as a brigade at Baledogle Military Airfield. On the same day, in Switzerland, nations were preparing to take a critical vote on Israel's resolution on its occupation of Golan Heights in Syria.
SEE ALSO: IMF backs move to waive fees for small transactions
Curiously, Somalia, which had been casting its vote against Israel, kept off for the first time in history.
Change of heart
Although Somalia later issued a statement that its stand was that the Golan Heights are in Syria, and recalled Somali diplomat Faduma Abdullahi Mohamed back to Mogadishu from the United Nations, its actions raised interest as to what had influenced its change of heart. Questions as to why the US suddenly got interested in a country it had initially withdrawn its troops from, and the missed vote, raised suspicion that Kenya'sneighbour had dangled the mineral blocks for better relationships. Two weeks after the meeting, on April 9, Khaile approached the Bretton Woods Institutions seeking cancellation of Somalia's debt estimated to be $5 billion (Sh500 billion).