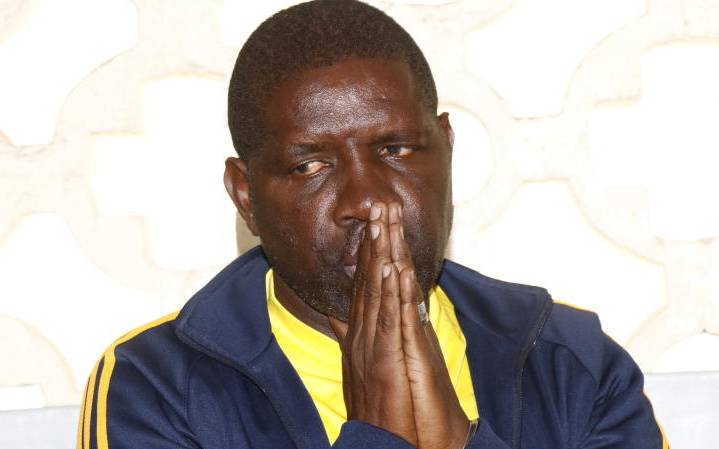 Row between Nakuru Town East MP David Gikaria and former Nakuru Mayor Mohammed Surraw over a prime land along the Nakuru-Nairobi Highway has intensified. Mr. Surraw and his lawyers have accused Mr. Gikaria of trying to ethnically profile him and inciting residents to destroy his property in and outside the town. The two leaders have in three instances clashed after the MP led residents to bring down perimeter walls around Surraw's different premises in the town. This has seen the two engage in court battles with court cases being withdrawn after some time leaving Surraw counting losses.
SEE ALSO: Granny wins battle for land against two fake brothers
His sentiments were echoed by Nakuru County Supreme Council Kenya Muslims (Supkem) chairman Yusuf Kisangi who lashed at the MP saying that his repeated actions were telling about his attitude towards Muslims. "As Muslims of Somali origin we are unhappy with the continued threats by the MP. He should stop pushing us based on religion and origin. We are equally Kenyans with a right to own property and do business anywhere in the country," said Kisangi. Gikaria has however dismissed the allegations saying that he has no bad blood with the Somali community living in his constituency terming his encounters with Surraw as coincidence. "We have a high number of Somalis in my constituency and I have never discriminated them in my projects. It is only a coincidence that I am called in by members of the public only to find him in the loop," said Gikaria. Surraw's lawyer Gordon Ogola has maintained that he will ensure Gikaria pays for his recent action saying that he has used his power as an MP to have cases against him withdrawn. Gikaria was on May 20 arraigned at a Naivasha court but did not take plea after the DCI requested for more time until May 27. "My client has lost property worth millions of shillings since 2012 all of these influenced by the MP. This time round we are alert and I urge the Director of Public Prosecution to pay close attention to the new case that is being filed for justice to be served," said Ogola. But Gikaria has distanced himself from the issue saying the bodaboda shades that were being constructed on the parcel of land located in Pipeline area were a project by the county government and not funded by the Nakuru Town East -National Government-Constituency Development Fund. (NG-CDF), as earlier claimed. Recalling the incident of last Saturday that led to his arrest, Gikaria said he was called by the residents after Surraw blocked them from constructing the shades only for him to be arrested by the police and accused of being behind the project. "I received a call from the bodaboda operators after Surraw stopped the ongoing project. It is one of the nine shades the county government is constructing in my constituency. I knew that the land was a public utility," said Gikaria. Nakuru East Ward Representative Humphrey Mwaniki confirmed that this was a county project spearheaded through his office maintaining that the land on which it was being set up was a public utility. Mwaniki said that the municipal council gave out the land to local youths for setting up car wash businesses in 2008. "Surraw used his power to process a title deed for the land which was meant for a public utility. The shades that we were constructing were passed through public participation. We have now left the matter to the higher authorities to determine what next," said Mwaniki. Addressing the press, Surraw said that he bought the three-acre parcel of land in 2008 in a public auction and reclaimed it before establishing a multimillion petrol station project.