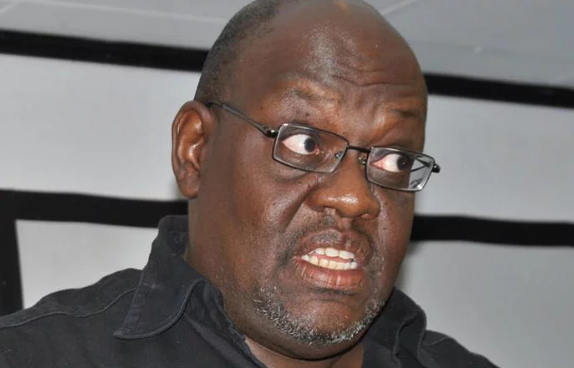 The threshold for whistleblowing was taken a notch higher after courts slapped former PS Governance and ethics John Githongo with a hefty Sh27 million fine for failure to adduce ironclad evidence on the Anglo leasing case. The setback that befell the former anti-corruption czar has put the spotlight on the whistle-blowers who have been volunteering information on the war against graft. In a stroke of pen, the High Court ruling gave caution to informers including the opportunists something to ponder about. With reports that some unscrupulous characters could have connived to use the graft war to wage political war and ruin careers and reputations.
SEE ALSO: Proposed law offers reprieve to governors forced out of office on corruption charges
Former Internal Security Minister Chris Murungaru had gone to court claiming that the dossier by the former PS in President Mwai Kibaki's government tarnished his good reputation. He told the court that a parliamentary watchdog committee had cleared him of all claims related to the Anglo Leasing scandal. While making the ruling, Justice Joseph Sergon ordered Githongo to pay the amount in full, failure to which it will attract interest at the court's rates. The case arose from the Anglo Leasing scandal in which the Government paid billions of shillings in ghost security printing contracts in a case that has lasted 13 years, the court found that Githongo defamed the former Internal Security minister in a dossier on Anglo Leasing. Questions have been raised on whether the Githongo Dossier on Anglo Leasing of 2005 was still a privileged document when he fled from his office and job at State House, Nairobi, but leaked it to selected British and Kenyan media.
SEE ALSO: Claims of graft and cronyism dog welfare initiative
"Secondly, one cannot hide behind privilege if the information being peddled is incorrect and untrue. Civil servants, even State House-based PSs who interact with the President daily, do not have the privilege. In this country, this is only reserved for lawyers, doctors and legislators on the floor of both houses of Parliament," said lawyer and political analyst Javas Bigambo. He said most Government of Kenya's documents are public and accessible by the public and all researchers. "Furthermore, John Githongo is by no means a trained investigator and his tapes of the Anglo Leasing suspects he created by profiling and then stalking endlessly are fatally defective – they are inaudible – and therefore inadmissible in court," said Bigambo. United States Government has been pursuing Wikileaks boss Julian Assange over shared privileged information way beyond his capacity given that he was not an investigator Pundits have argued that Githongo cannot posit that Murungaru sued him over a privileged document.