Rift Valley
The Standard established the health facility has no clean water for washing and drinking.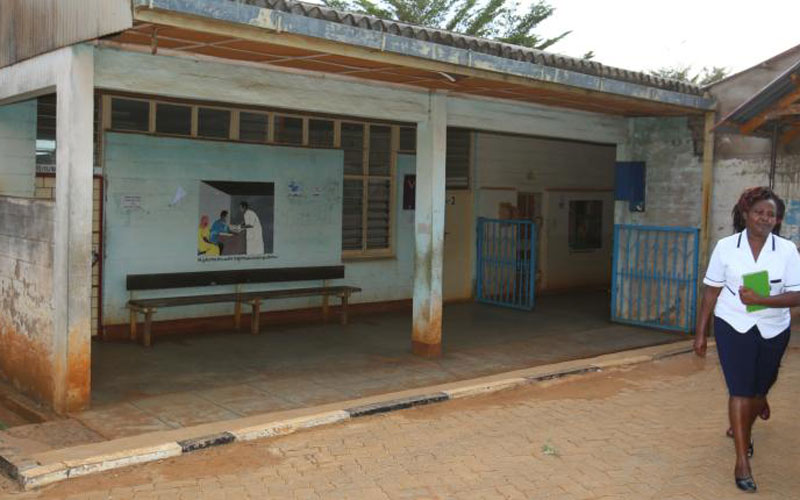 Turbo sub-county hospital (pictured) has gone without water supply for the past two months, putting the health of patients at risk. The water crisis at the facility, that serves at least 200 people daily, has persisted despite pleas by locals to restore water supply in the facility that also has a maternity wing. The Standard established the health facility has no clean water for washing and drinking.
SEE ALSO: Man kills wife, self after brief reunion
Several patients gave accounts of how they have been forced to buy water. Officers at the health facility did not want to speak to the media, with the medical superintended and hospital director leaving the premises upon arrival of The Standard team. In the wards, admitted patients used their own blankets in a move the sick described as measures by the hospital to reduce water usage. At both the male and female wards, patients wore their personal clothes after the facility allegedly withdrew hospital gowns. Some staffers who cannot be named because they are not authorised to speak to the media, said although the county government delivers water through a water bowser, it is not enough to clean the hospital facilities and clothes. At one of the beds, Nelly Kuto slept, clutching her one-year-old-baby who was brought into the facility four days ago.
SEE ALSO: Jackson Kibor demands DNA tests before sons inherit Sh1 billion land
"I arrived here and I was told there is water to drink, to wash clothes and to bathe. My baby's clothes are so dirty," Ms Kuto who comes from Kaplemon village, 15 kilometres from the health facility, said. In the next ward, Esther Chemutai sat pensively, waiting to be discharged. Chemutai has been in the facility for three days and reveals that she had to part with Sh80 for a 20 litre jerrican of water for drinking and bathing. Uasin Gishu Health Executive Everlyn Rotich admitted the acute shortage of water, attributing to a long dry season that caused water levels to go down in most sources of the county.