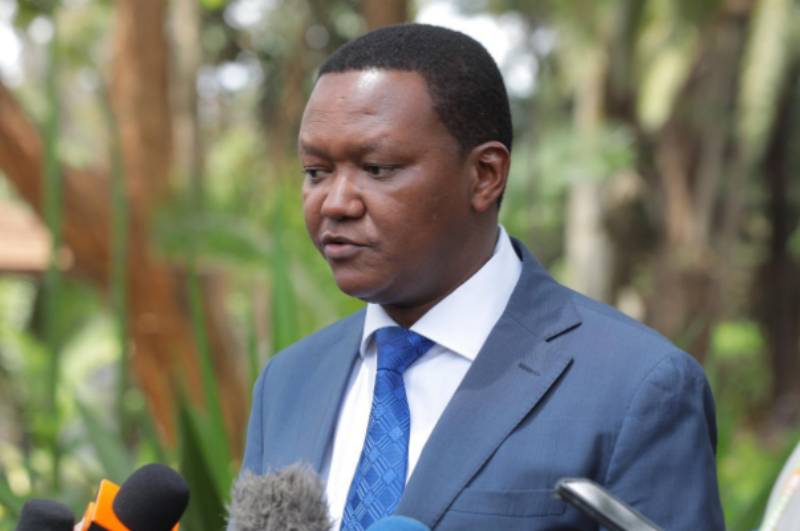 The State has been urged to move swiftly and recover billions of shillings in the possession of corrupt public officers across the country. Maendeleo Chap Chap party leader, Alfred Mutua says the recent ruling by the Court of Appeal against former finance manager of National Water Conservation and Pipeline Corporation, Stanly Amuti should set precedence in how graft war should be waged in the country. In the ruling, the court held that an individual did not need to be charged or convicted before their unexplained wealth can be taken. "The message is clear. If you cannot account for your source of wealth, the conclusion drawn is that it was obtained in fraudulent ways. Or in simple language, through corruption. Your stolen wealth goes back to the state for development," Dr Mutua said.
SEE ALSO: PHOTOS: President Uhuru gives KPL club new team bus, donates Sh2m
He addressed the press Wednesday morning after attending the first consultative meeting on development between Governors and the National government's Cabinet Secretaries led by the Chairman of the National Government's team, Fred Matiang'i at the Safari Park Hotel in Nairobi.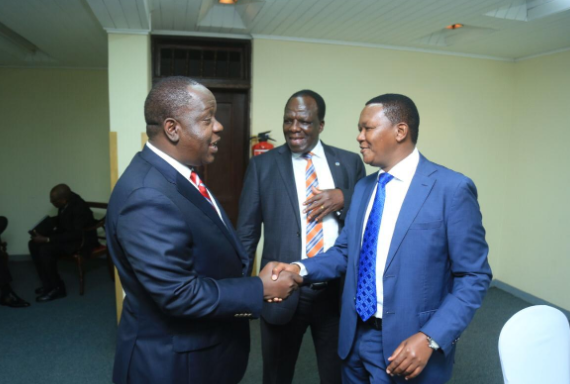 Mutua urged President Uhuru Kenyatta to ensure his administration takes advantage of the new ruling in order to recover the colossal amounts of money looted by public servants, particularly leaders in both national and county Governments. "With this new ruling, now President Uhuru can move with speed to take back unexplained wealth - homes, vehicles, helicopters, land, money hidden in basements etc so that the money reverts back to the state to support the Big 4 agenda," said Mutua, who is also the Machakos Governor. He said the recovery should start from the top and investigate everyone, irrespective of their status in society or Government. The Governor lamented that the widening gap between the rich and the poor in the country had been caused by the greed of some individuals who steal, cut deals and use their money to finance their political activities. "President Uhuru should start with members of his Cabinet and should also investigate Governors, Senators, all elected officials, senior public servants and others," he added.
SEE ALSO: Consumers to pay more for goods as taxes take effect
The Governor said in order to win the war on graft, relevant state agencies should consider eliminating unnecessary procedures. "The fight against corruption should be fair, focus not on procedures but missing money and unexplained wealth and be conducted without mercy," he said. While attending a worship service at AIC Kasarani in Nairobi last Sunday, Mutua urged church leaders to reject 'dirty money' brought in churches by corrupt individuals.