Commentary
Fasting is first a test of self control. The avoidance of food and water for a whole day is tough.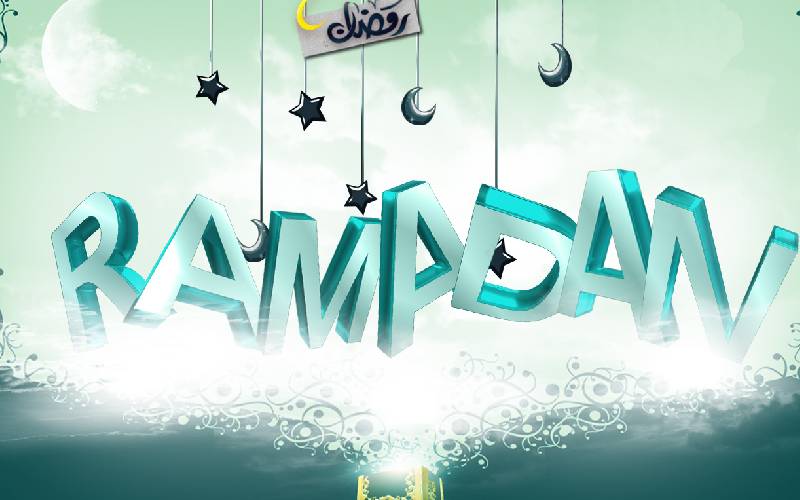 Some 1.8 billion Muslims, or 25 per cent of the world's population started fasting for the holy month of Ramadhan; observing the commandment from the Holy Quran "Oh ye who believe! Fasting is prescribed for you as it was prescribed for those before you, so that you may become righteous''. Clearly, the objective was not to starve people, but to bring them to the path of righteousness and back to God. What is fasting? It is abstaining, from sunrise to sunset, from eating food or taking any drink, from sex, expressions of anger or profanity and encouraging tolerance and the return to God. Ramadhan is the holiest month in the Islamic calendar. This month has a special significance as it is the month that the Holy Quran was brought down for mankind. There are five pillars in Islam. One is to believe in only one God and that Mohamed is his last Prophet, the second is to pray five times a day, third is to fast in the month of Ramadhan, forth is to give zakat or compulsory charity and the fifth is to go to Mecca for the pilgrimage if one can afford it. Thus the observation of fasting is one of the pillars that define whether one is a practicing Muslim or not. It is compulsory for all able Muslims. My daughter started fasting at the age of seven. Anyone with willpower can do it.
The soul
SEE ALSO: Ruto distributes gifts to Muslims, steers clear of politics
Fasting is first a test of self control. The avoidance of food and water for a whole day is tough. At first it weakens the body and slows you down. Then it becomes a matter of mind over matter. After the first few days most Muslims won't even feel the hunger and thirst. Research has shown that fasting has significant positive physical health effects. It leads to weight loss, lower blood pressure, reduced cholesterol, improved mental health and improved cardiovascular health and is reported to help reduce the recurrence of some cancers. Therapists say it takes about 30 days to break a bad habit – or acquire a better enriching habit. The 30 days of Ramadhan provides us with this opportunity. More importantly, Ramadhan gives us an opportunity to achieve spiritual detoxing by a return to prayer. If you can deny yourself of the pleasure that you are forgoing, then you know you can resist any temptation if you set your mind to it. This test reduces your animalistic desires and brings the soul closer to God. This is the best chance to go back to God and remind yourself of your religious values and ethics. This is the time when even Muslims who don't pray will turn back to God and pray – and even attend the congregational prayers. This is the time to seek forgiveness from God and the people we have wronged. There are many Muslims who drink and fornicate and do everything that they are not allowed to do but they will use this month to avoid sinning and to seek repentance. Recognising that one is sinning or making a mistake is the first step towards redemption and recovery. We use this month to seek forgiveness from God and we are promised that this is a month of forgiveness.
Moral compass
SEE ALSO: Ramadhan: Lessons for Muslims, non-Muslims
This is the best time to repent. People are human and many will often revert to their old vices - but at least they know what they are doing is wrong and by resisting temptation in this month, they are accepting their errors and in the process make a plea bargain that they will eventually repent and resist. In the process, what they are doing is maintaining and calibrating their moral compass. It is when men forget or ignore that what they are doing is wrong that they truly get lost. There is hope for them in future. Fasting and hunger reminds you of those less fortunate than ourselves. While fasting you know the pain of hunger and recognise that there are some who stay hungry not out of choice but due to circumstances. You learn to give. You learn that charity is necessary. You remember relatives less fortunate than yourself and you make the effort to visit more often. Ramadhan is considered the best time to give to charity. As you make time for all these spiritual activities, you realise that there is time even in our busy schedules to do what is right to God and family. We are reminded that there are some things more important than work and commitments of this world. Make the time out of your busy schedules. As you watch your Muslim friends fast this month, please try and remember that they are in a time of trial and testing. Don't test them further. Fasting is not for Muslims only. The Bible tells us that Prophets Moses, Elijah, Daniel and Jesus all fasted. It is a tradition that belongs to all religions. Most important, their test is your test – the test for patience, perseverance and goodwill. As they seek redemption remember that the same test applies to you whether you are a Muslim or not. We all share common values and let them remind you too of God and what he expects from you. May we all pass that test. Ramadhan Kareem to you all.
SEE ALSO: Monday declared public holiday
Mr Shahbal is Chairman of Gulf Group of
[email protected]