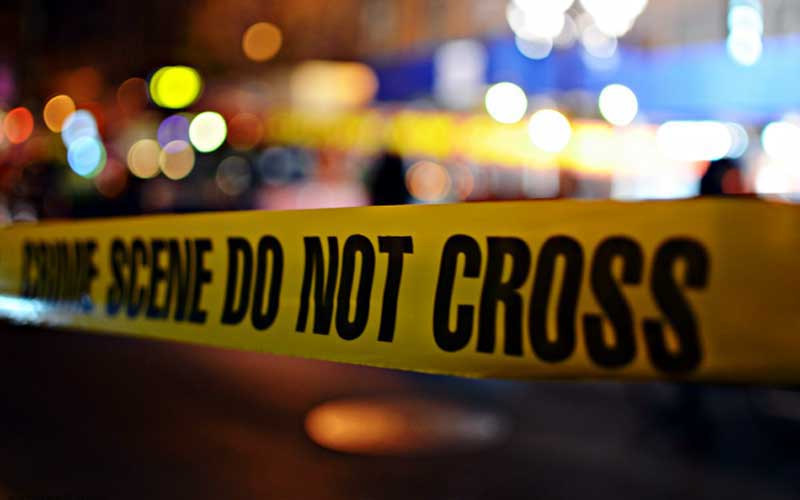 When a man who had gone to take a bath in River Thuci never returned home in December 2018, his disappearance did not make national headlines. Little was said beyond the walls of his Kamaindi village house in Tharaka Nithi County when his remains were discovered last month. The remains were in a gunny bag buried next to the river.
SEE ALSO: How business woman was lured to her death
Yesterday, however, Kamaindi – an administrative location 236 kilometres from the capital Nairobi - would attract national attention in a rollercoaster of hackings that saw Chuka OCS Joseph Kinyua axed to death hours after police arrested the suspected killers of a chief. Irate Kamaindi locals hacked to death their chief, Mayau J Mukengu. They then burned the dismembered body of the 57-year-old. According to eyewitness accounts, the mob accused chief Mayau of killing his neighbour in 2018. They also accused him and his brother Gikware Mukengu of harassment. Gikware is alleged to have detained goats of a local after they grazed on his farm. Further, the chief and his brother were accused of diverting water from the drying River Thuci to their land at the expense of those living downstream.
SEE ALSO: 'Killer' mother committed to mental institution
County Commissioner Beverly Opworah confirmed the foul killing, saying they were investigating the motive. Directorate of Criminal Investigations (DCI) said the chief had gone to settle a case when the suspects attacked him with pangas. Hours of Mukengu's lynching, three suspects were arrested. "Further investigations are ongoing to bring all those involved to book," the DCI said in a tweet. The family of the slain administrator has called for police protection even as the brother of the chief remains in hiding after receiving death threats.
SEE ALSO: Tension in Narok South as two boys killed
Matters get bloodier
When police moved in to arrest more suspects late Wednesday evening, more lives were lost. A senior police officer was axed to death in Embu County by one of the suspected killers of the chief. Chuka OCS Joseph Kinyua was in the company of 12 other officers and an informer who had trailed David Ikaaba to Ugweri trading centre in Embu, where he ran a butchery. According to police records seen by Standard Digital, when the team approached the butchery, David Ikaaba and his workers raised an alarm attracting a mob. "This forced the officers to shoot in the air severally to disperse the mob," the report read. David Ikaaba charged on the OCS, hacking his head several times before the officer shot him in the chest. "The said officer was rushed to Tenri Hospital in Embu where he succumbed to the injuries on arrival," police said. The informer was also injured in the attack and is currently hospitalised in Embu.