Nairobi
The stakeholders said they are fighting for the children and considering their best interests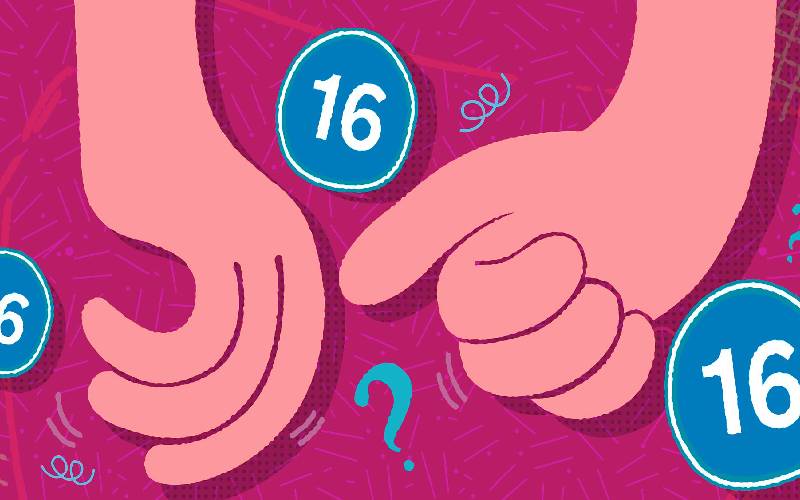 Nancy Okoth, a project manager at Plan International, an organisation that works for gender equality and advancement of children's rights, recalls getting pregnant at 13 years old. "I did not even know I was pregnant, it was my mother who noticed," she bravely admits, going on to confess that she attempted to abort several times. Ms Okoth became a mother, but in the process, sustained life-long injuries that forbid the enlargement of her pelvic bones and, as a result, denying her the ability to ever undergo a normal delivery.
SEE ALSO: Teen pregnancy is the big issue we should address
Now, Okoth says she is worried other girls, including her 16-year-old daughter, may suffer the same fate, if the proposal to lower the age of sexual consent from 18 to 16 goes through. Yesterday, a month after three judges proposed to lower the age of sexual consent from 18 to 16 years, several stakeholders, in a forum organised by the National Gender and Equality Commission, came out to sharply oppose the proposition, stating that it will have far-reaching consequences. The organisations included UNICEF, ministries of Health and Education, religious organisations, State agencies like the Teachers Service Commission and several non-governmental organisations. According to the Health ministry, lowering the age of sexual consent age will affect girls more detrimentally as the female anatomy is yet to attain maturity at 16. Aside from the risk of a spike in unwanted pregnancies and unsafe abortions, the ministry also expressed fears that girls will be on the receiving end of higher HIV and sexually transmitted infections as well as birth-related complications.
SEE ALSO: Leaders: Exposure to porn films to blame for teenage pregnancies
"The female anatomy is not yet mature at 16. Pelvic bones only fuse at 25. Girls who get pregnant at 16 are at a higher likelihood of obstetric complications like fistula and secondary infertility," a representative for the ministry said, also noting that these complications will, in turn, increase maternal deaths. The ministry adds that individuals below 18 lack the mental maturity and proper negotiation skills required to engage in safe sex. Safina Kwekwe, Principal Secretary for Gender Affairs in the Ministry of Public Service, Youth and Gender Affairs, also stated that the State department opposes the proposal, stating that lowering the consent age will impose unnecessary burdens on homes, schools and health facilities. Dr Joyce Mutinda, the chairperson of the National Gender and Equality Commission, criticised the judges for failing to consider children's best interests and the country's values and cultural norms when making the proposal. She added that at 16, children are still undergoing basic education, which might be interrupted by early sexual onset, thereby eradicating recent successes like increased transition rates. The stakeholders said they are fighting for the children and considering their best interests in opposing the proposal. "No adult should benefit from the "Romeo & Juliet" clause intended for those in adolescence engaging in 'consensual' sex between teenagers," said Masinjila Masheti of the Collaborative Centre for Gender and Development. Mr Masheti said even though some jurisdictions have set their ages of sexual consent lower than 18, conditions in such countries are not applicable to Kenya.