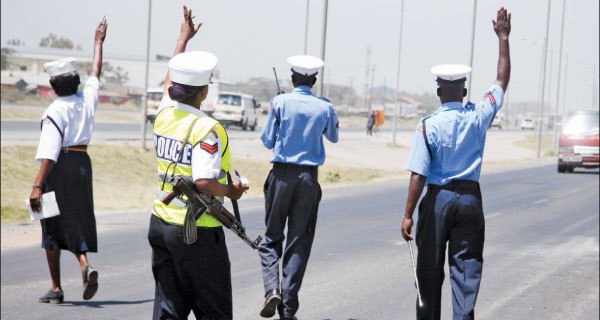 Kenya
There is disquiet in the police service over what some officers have termed unfair promotion methods.
There is disquiet in the police service over what some officers have termed unfair promotion methods. The group, mostly made of constables that acquired university education after being enlisted in the service, claimed it was being discriminated against. The Directorate of Criminal Investigations (DCI) recently released guidelines on those who would undergo training before they could be promoted. "Police constables are being discriminated against in these guidelines, unlike other ranks. Those who graduated while serving in the service are being sidelined and we don't know why," said an officer who sought anonymity for fear of reprisals.
SEE ALSO: Protests, looting erupt in Minneapolis over racially charged killing by police
The requirement that a constable must have been enlisted to the service as a graduate has angered many officers who see it as a deliberate move to stifle career growth. Those targeted include corporals, sergeants, inspectors and chief inspectors. Exit strategies The DCI released the circular on April 23, stating when the group would be interviewed and recruited for further training. The officers will be trained at the National Police Service Main Campus in Kiganjo from May 9.
SEE ALSO: Three security personnel injured in friendly fire in Garissa
Those protesting say this has affected their morale. Some confessed to exploring various exit strategies, saying it is only in the private sector where their skills and services can be appreciated. The recruitment follows key recommendations adopted during the launch of the Service Standing Orders, Scheme of Service, Recruit Curriculum and Career Progression (Promotions) Curriculum. The DCI is seen as the backbone of the police service. Some quarters have claimed that the DCI has been performing dismally in the recent past, what insiders attribute to "structural problems". According to the National Police Service Commission's career guidebook titled "Career Progression Guidelines for National Police Service Personnel", all police officers must take special courses before they are promoted. The commission has said it is seeking to end the trend of haphazard promotions by providing a well-defined career progression structure that will attract, motivate and facilitate retention of competent personnel.
SEE ALSO: Body of sixth officer swept by water found, one still missing
The new structure provides a clearly defined job description and specifications, with delineation of duties and responsibilities at all levels. Under the new guidelines, a police officer must have served for at least three years in one rank before promotion. And as part of efforts to streamline career progression in the service, all police constables with university degrees were in January directed to submit their details to the office of the Deputy Inspector General of Police for action. The commission developed 19 sub-schemes of service to guide the career progression of technical personnel who wish to join the police in specialised fields such as clinical officers, nurses, medical engineers, radiographers, occupational health officers, medical officers, dentists and veterinarians. Other specialised fields were legal services, civil, electrical, electronics, mechanical and telecommunications engineering, aircraft maintenance and flying.