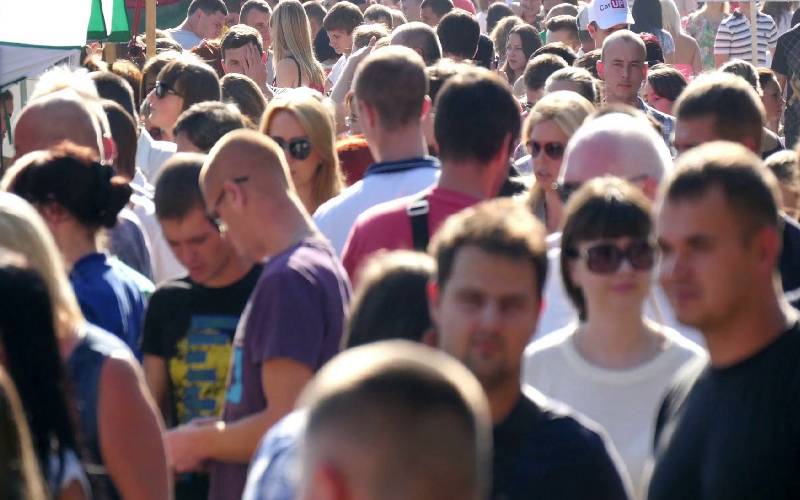 A child born in sub-Saharan Africa is 15 times more likely to die before age five than the one born in developed countries, a new UN study has indicated. The report launched during this month's 52nd session of the United Nations Commission on Population and Development (UNCPD) in New York shows that while child mortality rates have fallen by half since 1994, a child born in sub-Saharan Africa today is more than 15 times as likely to die before age five compared with a child born in the more developed regions. By 2050, the survey shows, the proportion of persons aged 65 and above is projected to reach 28 per cent in Europe and 23 per cent in Northern America.
SEE ALSO: Champions League absence won't cause Man Utd panic, says Solskjaer
By the 2060s, fertility is projected to reach 2.1 births per woman, the rate required for populations to stabilise in the long run. While life expectancy has increased in all world regions, the current gap in life expectancy between the more and least developed regions is 15 years. However, the report shows that the progress has been uneven, and some major gaps remain. The study found out that while the global life expectancy at birth rose from 65 years in 1994 to 72 years in 2019, only half of all countries have achieved the targets included in the UN programme of action. It shows child mortality levels in sub-Saharan Africa, which fell from 180 to 78 deaths per 1,000 births, remain well above the UN target. The report shows gaps in life expectancy at birth across regions have narrowed. Since 1994, life expectancy at birth has increased by 5.2 years in Europe and Northern America and by 12 years in sub-Saharan Africa. Accordingly, the report shows, the gap in life expectancy at birth between countries in the more developed regions versus least developed countries has narrowed from 22 years in 1994 to 15 years in 2019.
SEE ALSO: Meet Brother Paul, the balcony preacher who wants no sadaka
The report further shows that global fertility is projected to reach 2.1 births per woman by the 2060s. It shows that between 1994 and 2019, the total fertility rate fell from 2.9 to 2.5 births per woman. Today, according to the report, more than half of the world's population lives in countries with fertility under 2.1 births per woman. It shows fertility rates in sub-Saharan Africa are at (4.8), Central and Southern Asia (2.4), Oceania excluding Australia and New Zealand (3.4), and Western Asia and Northern Africa (2.9). Likewise, the global maternal mortality ratio, despite significant gains, is still above the target established in 1994. The report shows use of modern methods of family planning has risen markedly globally, among married or in-union women of reproductive age who express a need for family planning. The proportion for whom such need is satisfied with modern methods of contraception increased from 72 per cent in 1994 to 78 per cent in 2019. Nonetheless, in 44 countries, mostly in sub-Saharan Africa and Oceania, less than half of women's demand for family planning is being met by use of modern methods. In Africa, the region with the youngest age structure, the share of older persons is projected to increase from 4 per cent in 2019 to 9 per cent by 2050.
SEE ALSO: Nakuru man accused of stabbing wife to death arrested