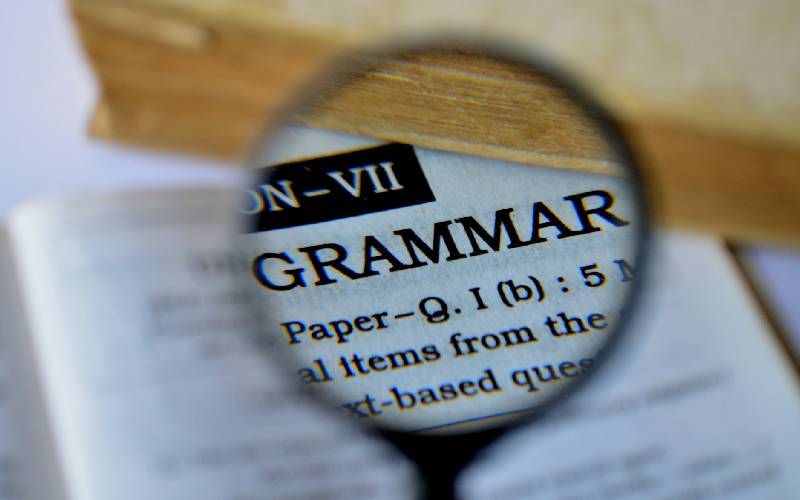 In quick succession, two despotic rulers on the African continent were unceremoniously shown the door after citizens took the gamble to throw off the yoke of oppression. The unfortunate fellows are Abdelaziz Bouteflika of Algeria and Omar al-Bashir of Sudan. The two leaders have been in power for so long, they overstayed their welcome in a rapidly changing world political dispensation. Elsewhere in Africa following these developments, many who endure misrule and neglect either empathise or sympathise, depending on where they stand. Would that it were us, some muse. Yet to many, the changes mean nothing, especially in Sudan where the army took over the reins of power for two years. The army and democracy are mutually exclusive. The phrase 'would that it were' may sound ungrammatical to some people, except that it is not. The application of 'Would' in this case follows the archaic meaning, not what we understand it to mean today; the past tense of will. Initially, 'would' stood for desire, want or wish. Since the phrase has been used as an idiomatic expression, it has largely retained its original form, hence signifies a wish. In short, the idiom is another way of saying 'if only'.
Going through
Note too, that empathy and sympathy carry different meanings. If you have been through an experience that someone else is undergoing currently, you empathise with such a person because you can actually relate to what that person is going through. Sympathy on the other hand is feeling sorry for someone else on account of what he or she is going through during a difficult period. Now, if the developments in Algeria and Sudan are any measure, Africa is rising. Africa is coming out of the dark ages it has been in for a long time. Africa is espousing the principals of democracy sweeping across the world. Africa is being swept by a wave of revolutionary spirit by those who want to be free from the bondage of tin pot dictators consigning the continent to misery. Like the Phoenix, Africa is rising from the ashes. The foregoing paragraph leads us to take a look at the different figures of speech (words or phrases used in a non-literal sense for emphasis). The most commonly used include Anaphora, simile, metaphor, oxymoron, alliteration and allusion. In the passage, I have employed anaphora and simile. Anaphora is when a writer chooses to use a specific word or words at the beginning of every subsequent sentence. In the example above, the words that have been used at the beginning of each sentence are '
Africa is
'. But when a writer chooses to have such word or words at the end of each sentence, the style changes name to epiphora or epistrophe. The latter is commonly used in poetry, but not limited to it.
The heart
Where a writer uses an analogy (likeness or similarity) to emphasise something, he uses a simile. In the case above, the simile is 'like a Phoenix'. Note that in most cases the simile encompasses the words 'like' or 'as'. Metaphors appear to be the most common in everyday usage of the English language. When Bob Marley refers to life as a 'rat race' in one of his songs, or when we fondly refer to Martha Karua as Kenya's 'iron lady', both expressions employ metaphors. Also common in writing are oxymorons. This is a style that uses two contradictory words together in a sentence. In the numerous macabre murders that target university students, we note that many end up being stabbed or hacked to death over matters of the heart. Those who report such incidences sometimes say; 'these are bitter sweet relationships that end in tragedy whenever one party feels betrayed'. The oxymoron is 'bitter sweet'. The other figure of speech is alliteration. This basically employs the tongue twister style. Here, almost all words in a sentence begin with the same letter. I recall a common one in my schooling days was; 'she sells sea shells by the sea shore'. The letter 's' is the alliteration. The other is allusion. This is when a writer drives his or her point home by making reference to a popular story or quote. For example, if one wishes to write something about our political fights, particularly the growing war of words between Raila Odinga and William Ruto, he or she could use the epic Biblical fight between David and Goliath. Who will vanquish who? Who between the two will blink first? M
r Chagema is a correspondent at The [email protected]