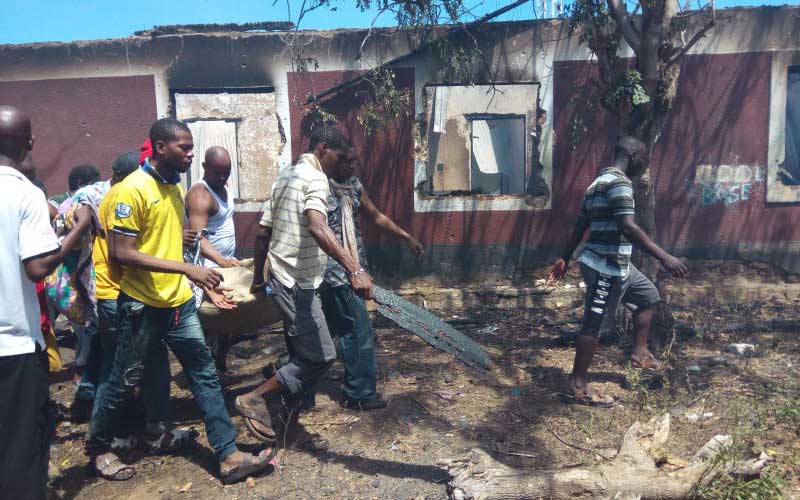 Coast
Three children died in house fire after day-care owner left them alone
Families of the three children who were burnt to death in Friday's fire in Likoni had been paying Sh1,000 monthly for each child to a woman who operated a daycare. A blaze tore through the 13-room rental house - one of the rooms had been turned into the baby care facility- killing Isaack Oware, 2, Prisca Ayuma, 5, and Angel Wangare, 3, in Mwembe Ngoma. Reports indicated the three children had been left to the woman who was living in the same house and who ran the baby care, the family revealed to the standard. She is said to have left the three children alone to attend a burial few metres away from the house, the family said.
SEE ALSO: Woman stops tourist lover from selling their holiday home
Joel Oware, Isaack's father, told The Standard he has been leaving his only son in the hands of the woman for a year now. Mr Oware is a security guard in Shimanzi. Her wife is a casual labourer in town. "I received a phone call that the house was on fire and the whereabouts of three children, including my son, were unknown," a tearful Orwa said. The other two children were sisters and belonged to Albert Shabachai. The three have been staying together, playing together and live like triplets, Mr Oware lamented.