Eastern
The judge also said he was hesitant to give orders that would cost taxpayers dearly.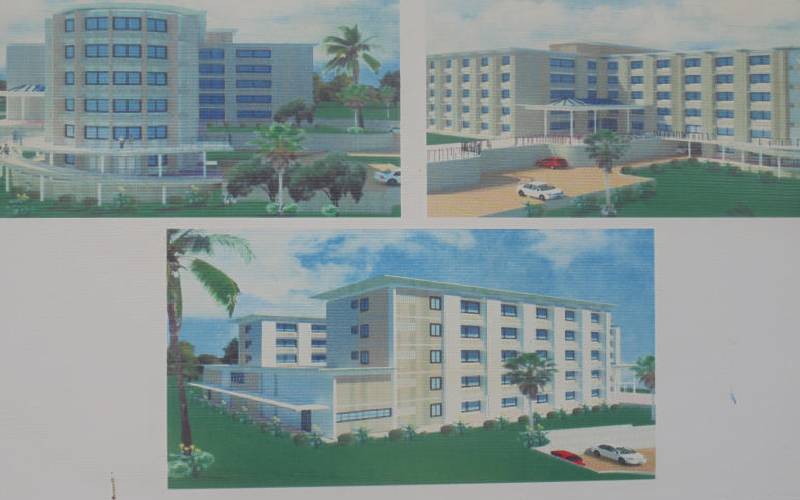 The company constructing the county headquarters has gone to court seeking to stop the termination of its contract over alleged delays. Lawyers for Tetra Craft Ltd appeared before Meru Resident Judge Alfred Mabeya where they urged the court to protect their client's contract from undue interference. Tetra Craft Ltd is also seeking interim measures to protect its interests pending arbitration and final determination of the dispute. The company, which was awarded the Sh366.8 million works in May 2015 – that was later appraised to Sh526.4 million – also want the court to appoint an arbitrator as provided in the contract.
Irregular action
The county headquarters is being built at Kathwana Market off the Ena-Ishiara-Mitunguu highway. The company claims that through a February 15, 2019 letter delivered to its offices on March 1, the county government purported to terminate its contract. The firm claims the action was unprocedural and irregular because the county government had not followed the termination process as stipulated in the contract. Tetra Craft Ltd also asserts that the county government could not purport to terminate the contract when it was itself in breach after failing to pay an invoice of over Sh41.9 million, among other grounds. The company also claims that it was invited on short notice by a letter through the
WhatsApp
messaging app to a joint site visit on March 12 in an apparent attempt by the county government to "clandestinely take possession of the project site before an arbitrator is appointed, and to deny the arbitrator an opportunity to independently evaluate the work done". But the Tharaka Nithi county government, in an affidavit of opposition filed by Principal Legal Officer Lillian Kiruja, told the court that a clause in the contract allowed for it to be terminated "upon fundamental breach by the other party". Ms Kiruja claimed that failure by the contractor to diligently execute the works and keep key personnel on the site was a fundamental breach that had led to a delay in completing the project. The county government attached notices and warnings issued to Tetra Craft by the project manager, who is a quantity surveyor in the State Department of Public Works. The county government further insisted that the termination was final and the only matter that could be arbitrated was whether the contractor was entitled to any monetary compensation. Justice Mabeya advised the lawyers of both parties to enter a consent on the issues for arbitration today for him to appoint an arbitrator as provided in the contract. The judge also said he was hesitant to give orders that would cost taxpayers dearly.