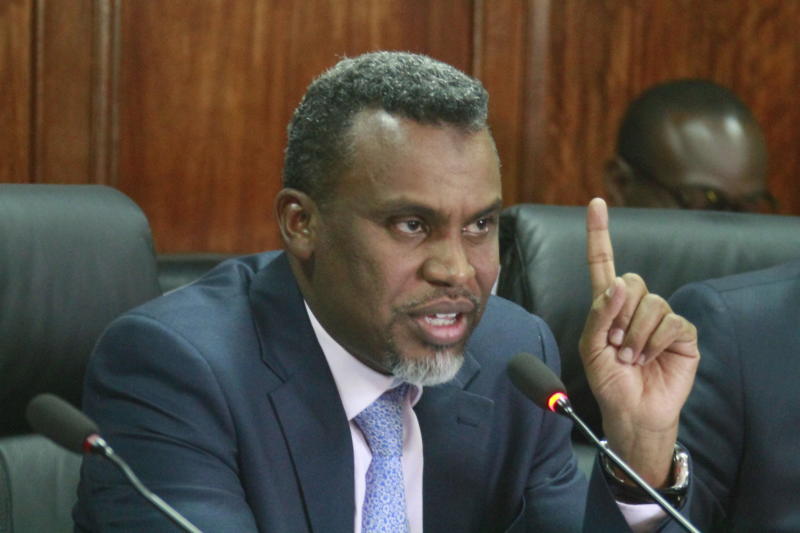 Kenya
Director of Public Prosecutions Noordin Haji said the investigations into the two projects are at an advanced stage.
Investigations into complex financial transactions across continents are delaying the probe into the stalled Sh65 billion Arror and Kimwarer dams. Director of Public Prosecutions Noordin Haji, however, said the investigations into the two projects are at an advanced stage. "It is acknowledged that the issues involved are complex and require delving into a web of convoluted financial transactions spanning a considerable period spread across several borders and continents," he said. He added the inquiries are also being conducted in different jurisdictions with often conflicting rules, regulations and procedures.
SEE ALSO: Justice system in disarray, warns Mudavadi
In a statement issued by Secretary Public Prosecutions Dorcas Oduor, Haji said their central duty was to ensure justice was done at every stage of the investigation to all who might have been involved. "This sometimes means that the pace of investigations may appear slow in the face of it. The process is informed by the need to ensure that unadulterated evidence, capable of standing up to keen scrutiny is obtained," he said.
Utmost speed
He added that he had requested utmost speed in the conclusion of the probe to make his decision on the same. Haji had earlier said detectives were still interrogating persons of interest in the matter and that the Directorate of Criminal Investigations was yet to hand over the dams' file to his office for action.
SEE ALSO: Politician and relatives face charges over land grabbing
"These investigations are complex in nature and involve various countries. There is a high number of persons of interest who are currently being interviewed and recording statements," he said. The DPP had received a preliminary file on the case and returned it. He asked police to also investigate the tendering process, as well as the discrepancies in the identities of the parties that bid for the projects and those who won the tenders. At least five Cabinet secretaries have beeen questioned over the scandal.