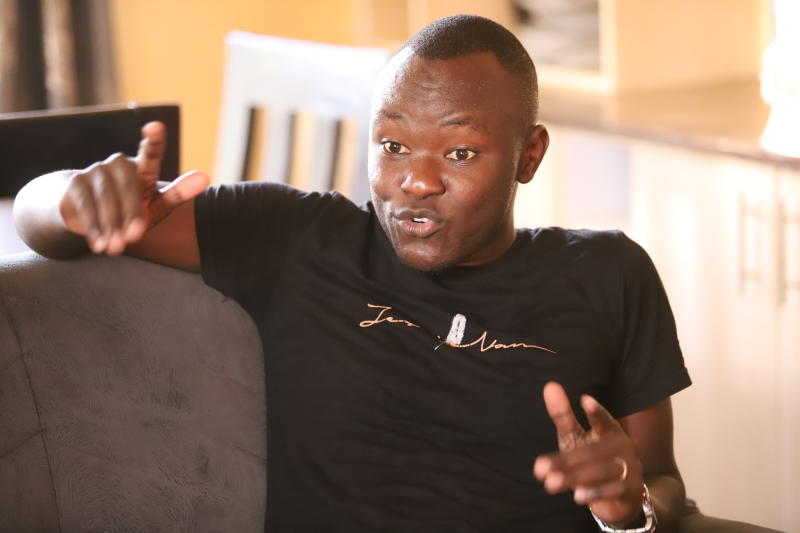 Nyanza
MDG candidate appears poised to give Orange party a run for its money.
Voters in Ugenya Constituency go to the polls tomorrow amid tension and anxiety in a by-election that could jolt ODM's popularity in Nyanza. With only hours to the poll, youthful aspirant Brian Omondi has vowed to stop the election from taking place alleging lack of a level playground. The poll has attracted four candidates. Beside Omondi the other candidates are former MP David Ochieng who is running on a Movement for Development and Growth (MDG) ticket, Orange Democratic Movement (ODM) party's Chris Karan, Brian Omondi of Thirdway Alliance and Daniel Juma of Grand Dream Development Party.
Electronic transmission
Yesterday, Independent Electoral Boundaries Commission (IEBC) returning officer (RO) for the constituency Vincent Saitabau told journalists that the commission will only release results after all polling stations have been closed. The results will not be transmitted electronically. "We will not transmit results electronically and will have to wait for Form 35 As. However, we will be getting updates every three hours from the polling centres for any incidences," said Mr Saitabau. The officer said the commission had taken action over complaints raised by some voters and candidates regarding claims of voter bribery and violence. Six cases have been reported to the Director of Criminal Investigations. They include a petition by Mr Omondi asking the commission to disqualify Karan and Ochieng for allegedly engaging in voter bribery and violence. Campaigns for the seat concluded on Tuesday but yesterday, Omondi claimed that Mr Karan and Mr Ochieng engaged in "dirty" campaigns. In the past few weeks, campaigns intensified in the region with the ODM fraternity led by Senator James Orengo pitching tent in the constituency to drum up support for Karan. Ochieng on the other hand resorted to door-to-door campaigns. Yesterday, Omondi, the Thirdway Alliance candidate, said he was collecting 'crucial' evidence to help him lodge a successful case to stop the exercise.
File suit
"There is clear evidence that the election is not going to be free and fair and that is why we have instructed our lawyers to file a suit on Thursday (today). I will also record a statement with the DCI over violence and voter bribery," said Omondi. Early this week, both Karan and Ochieng blamed each other for the violence that was witnessed over the weekend. Opposition leader Raila Odinga wants his ODM to retain the seat to prove its supremacy in the region but Ochieng appears set to spoil the party. By yesterday, the by-election appeared to have been reduced to a two-horse race between Ochieng and Karan as other candidates protested over violence and bribery. ODM Chairman John Mbadi, Orengo and the party's Director for political Affairs Opiyo Wandayi have asked voters to turn out in large numbers.