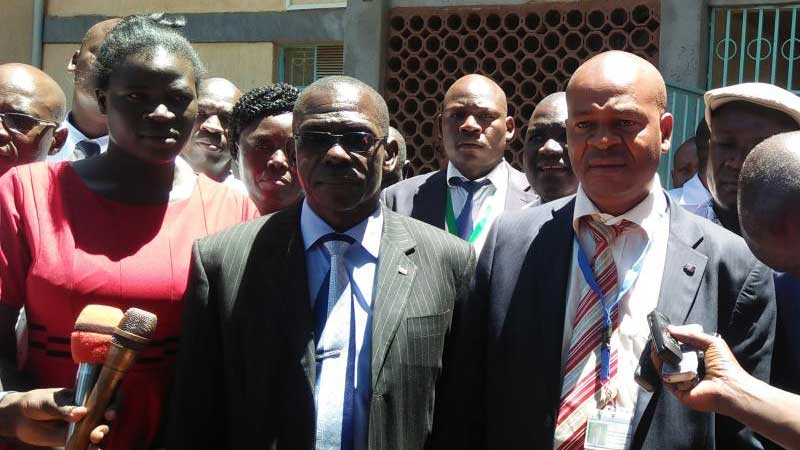 Seven former officials of a sacco have been given one month to return misappropriated funds. Commissioner of Cooperatives Development Mary Mungai wrote to Busia County Assembly Sacco chairman Gabriel Erambo on the decision to surcharge the officials for the loss of Sh9.1 million belonging to members. A report by senior cooperatives auditors Simon Ireri and Stephen Kamau implicated the seven officials in the matter. Former manager Felix Otande has been surcharged Sh6.72 million, while then secretary, Joachim Atenya, is to refund Sh1.83 million.
SEE ALSO: Alarm as coronavirus likely to sink saccos
Others expected to refund the county assembly sacco are former accountant Dennis Ojaamong' (Sh343,000), Christopher Nakitari (Sh50,000), David Kunguru (Sh25,000), Lenard Wanjala (Sh170,000) and Boniface Okumbe (Sh50,000). Mr Erambo, who chaired a sacco management committee meeting yesterday, confirmed that Mr Ojaamong and Mr Okumbe had started making payments. He said should the seven fail to comply with the surcharge orders within 30 days, they would be hauled before the Cooperative Tribunal, which could decide to attach their property. Treasurer James Lwanyoni said most MCAs in the previous assembly had contributed willingly and expected to benefit, adding that it was unfortunate that officials decided to misuse the money. Former MCAs who contributed their money that was stolen camped at the assembly demanding to be paid.
SEE ALSO: Deprived innocence: Cries of Busia minors defiled by fathers
Led by former Deputy Speaker Moses Ote, they questioned how Sh9million could be stolen without the management of the assembly noticing. "There was laxity and somebody should be held accountable because there is no way the officials of the Sacco could steal the Sh9million without knowledge of senior assembly officials," said Ote. He further wondered why the accused were still the employees in the county assembly and drawing huge salary. "In a good working environment we expected the seven to have been suspended because the report implicated them," he said.