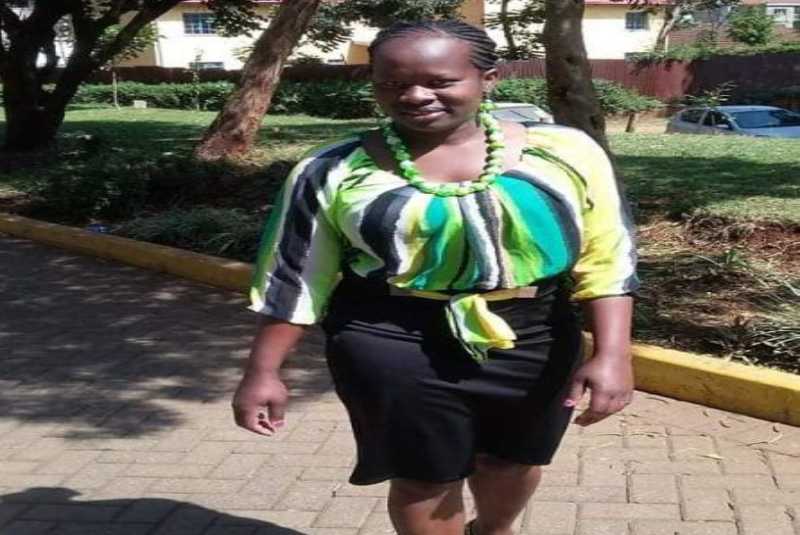 Love gone sour, allegations of corruption and cyber bullying may have pushed a county assembly official to suicide. The body of Stellah Jepkoech, a finance officer with the Nandi County Assembly, was discovered in a hotel room in Eldoret on Wednesday afternoon. She had booked herself in the previous night. A report from the Directorate of Criminal Investigations indicated that the accountant may have consumed a pesticide used to control ticks. A bottle of the chemical was found in the room, police say. Eldoret South Police Commander Abduba Waqo said Ms Jepkoech checked into the hotel on Tuesday evening. The next morning, a room attendant knocked on her door but there was no response. The door was locked from inside.
SEE ALSO: 'I can't believe my daughter killed herself'
The attendant told the hotel manager who then tried to call Jepkoech's phone, which was picked by her parents. The parents said Jepkoech had left her phones at home. The hotel manager called officers from Langas Police Station who broke into the room where they found her dead. As the news of Jepkoech's death spread, disturbing details of her life emerged. Her colleagues and close friends, who described her as a whizkid with the Integrated Financial Management Information System and internet banking, blamed a troubled relationship with her boyfriend. They claimed she was suffering from depression after being abandoned by the father of her six-month-old son.
SEE ALSO: MCAs query Sh218 million World Bank project
Jepkoech's friends claim she had invested a lot of money in her boyfriend.
Medical leave
"The assembly granted her medical leave after her maternity leave on the basis of depression; several colleagues had reported that she had spoken of suicide," said Mr Kiptoo. Assembly Clerk Isabella Maiyo, who followed Jepkoech's medical condition closely, said she was a disturbed woman. "Jepkoech has been on treatment for a mental disorder; she was scheduled for a medical review a day after she went missing," said the clerk.
SEE ALSO: Indian girl's suicide sparks protest over access to online classes
The finance officer was among five officials summoned to appear before the Ethics and Anti-Corruption Commission (EACC) for questioning on misappropriation of county assembly funds. "The clerk who received the EACC summons was yet to serve Jepkoech owing to her mental state, and cannot speculate if information about the summons may have leaked to her," said Kiptoo. Jepkoech was also the subject of an audio recording that was circulated on popular social media forums in Nandi. The recording accused her of enriching herself and her family using county assembly funds, and listed several properties allegedly acquired through graft. The county assembly speaker and clerk called for thorough investigations into Jepkoech's death.
Financial scandal
If the claims of a financial scandal are true, her death brings to four the number of Nandi County officials who have committed suicide in a year. In one of the cases, a county procurement officer committed suicide in September last year, citing work-related stress in a suicide note. Kevin Kemboi (32) was found hanging inside a cowshed at his home in Kabutie village in Kapngetuny location. He worked in the Health and Sanitation department and later in Lands and Natural Resources. Police found a note addressed to his wife on his living room table that talked about pressure at work. A day before Mr Kemboi's death, leaked official documents from the two departments had cited mass fleecing of county funds in which hundreds of millions of shillings seemed to have been lost through illegal procurement . In October last year, Shadrack Biwott, another county worker, committed suicide by drinking poison. Mr Biwott, 42, worked in the technical maintenance department at Kapsabet County Referral Hospital.