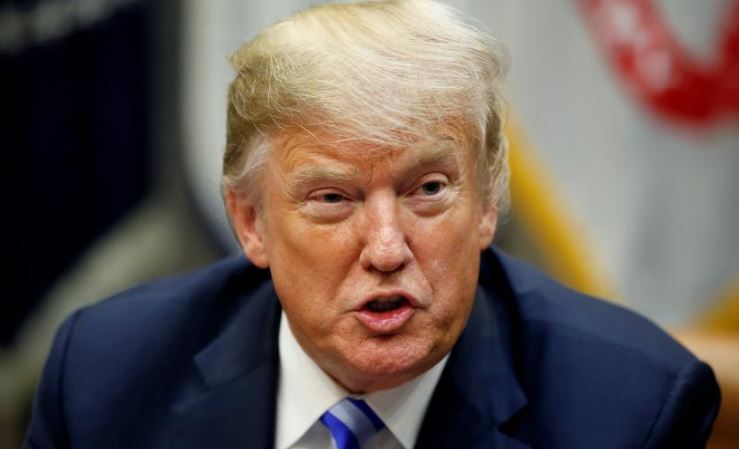 Many senior officials in President Donald Trump's administration have been working from within to frustrate parts of his agenda to protect the country from his worst impulses, an anonymous Trump official wrote in a column published by the New York Times on Wednesday. In the piece, the official described "early whispers" among members of Trump's Cabinet to take steps to remove him as president, but added they decided against it to avoid a constitutional crisis. The official wrote that the root of the problem was that Trump is amoral and not moored to any discernible principles that guide his decision-making. "It may be cold comfort in this chaotic era, but Americans should know that there are adults in the room," the author wrote.
SEE ALSO: 'A free man': Trump commutes longtime adviser Roger Stone's prison sentence
Asked about the column during a White House event, Trump called it a "gutless editorial," bashed the New York Times as "failing," and ticked off economic achievements that he said were proof of his leadership. Staring into the cameras, he said: "Nobody is going to come close to beating me in 2020 because of what we've done." The Republican president later fired off a one-word message on Twitter: "TREASON?" In another tweet, he said: "If the GUTLESS anonymous person does indeed exist, the Times must, for National Security purposes, turn him/her over to government at once!" The Times took what it called the rare step of publishing an opinion column by the official under an agreement to keep the author's name secret. It said the senior administration official's job would be jeopardized by its disclosure.
SEE ALSO: Biden unveils rescue plan for virus-hit US economy
The article further fueled accusations by critics that Trump was unstable and unfit for the presidency, and seemed likely to resurrect talk among some Democrats about potentially impeaching the president should they take control of the U.S. House of Representatives in November elections.
25TH AMENDMENT
There was an immediate guessing game in Washington about who wrote the article and whether it came from someone within the White House or in another government agency. The opinion piece followed publication on Tuesday of the first excerpts from a book by famed Watergate reporter Bob Woodward describing chaos in the White House. Woodward reported that Defense Secretary James Mattis rejected a recommendation from Trump for the U.S. military to kill Syrian President Bashar al-Assad, according to excerpts published by the Washington Post.