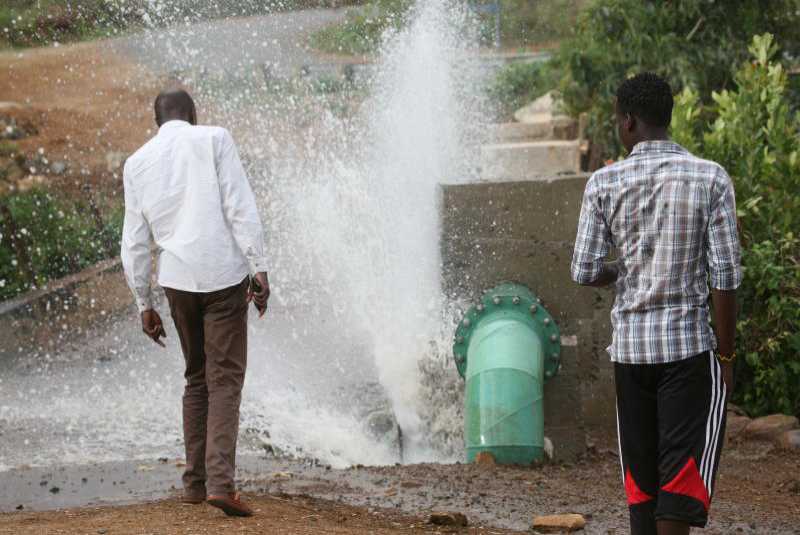 Water worth Sh256 million is lost yearly before reaching consumers across the county, according to a new report. The report dubbed; Non-Revenue Water Audit for Water Service Providers (WSPs), said the water was lost through illegal connections and leakage. Inaccurate meters have also led to loss of water, according to the report by the Water Service Regulatory Board (Wasreb). The report, dated August 13 and released yesterday, covered nine water providers in Eldoret, Thika, Kakamega, Malindi, Murang'a South, Embu, Nakuru Rural, Nanyuki and Isiolo.
SEE ALSO: Nairobi taps to go dry for next two days
The report says up to 54.6 per cent of the water produced does not reach consumers in the county. Non-Revenue Water (NRW) refers to water that is produced but lost through leaks, theft and meter inaccuracies before it reaches the customers. "Water Services and Regulatory Board defines levels of NRW of under 20 per cent as good, 20-25 as acceptable and over 25 per cent as not acceptable," the report reads in part. The report will guide the National Water Services Strategy and the Vision 2030 in realising the goal of reducing loss of water. The survey notes that reducing water losses is a priority for the water sector in Kenya.