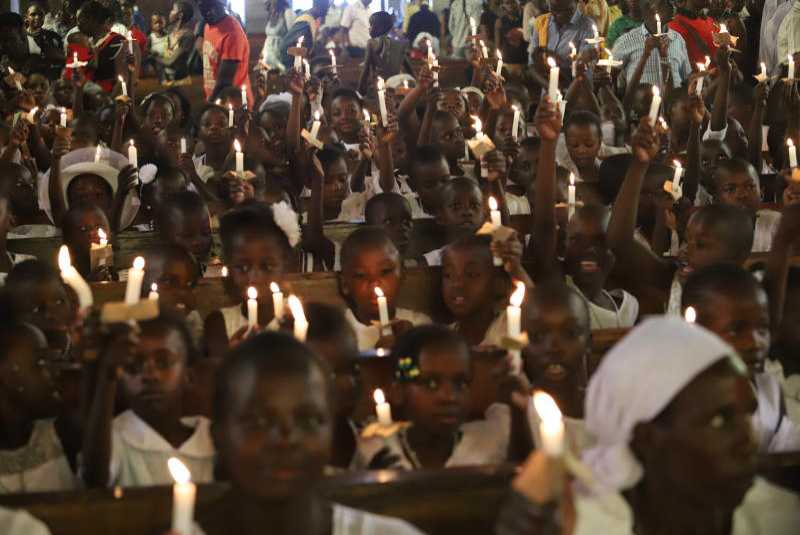 Most Kenyan Catholics use modern family planning methods despite a ban by the church, a new study has found.
According to the research by Catholics for Choice - a lobby group, nearly three in five Kenyan Catholics do not agree with the Vatican's ban on modern contraceptive use.
The research questioned the relevance of the church's anti-contraceptive stance following a pontifical letter written 50 years ago.
Catholics for Choice, which has been at the forefront in pushing the church to allow modern contraceptive use, said the Humanae Vitae policy by Pope Paul VI "slammed the door on Catholic's use of modern contraceptives".
The findings show that three out of every five Catholics have not heard about the document on which the church anchors its stand on family planning.
About 18 per cent of Kenyan Catholics are not sure what the document was all about, the survey said. And the situation is not different in many other parts of the world.
In a statement, the group said: "Globally, 78 per cent of Catholics support the use of contraceptives, and this support is evident throughout South America and Europe: 90 or more per cent of Catholics in Argentina, Colombia, Brazil, Spain and France support use of contraception."
However, it must not be lost that 27 per cent of Kenyan Catholics, according to the study, support the ban on contraceptives. Some 60 per cent of Kenyan Catholics say it is common for faithful to use birth control.
The strong influence of the Catholic Church on Kenyan health policies has also been noted as the reason why some grey areas still remain, especially on reproductive health matters. "Kenya, for instance, has successfully promoted the use of modern contraceptives, despite its influential bishops' conference," reads the report.
"The Kenyan Ministry of Health partnered with international NGOs to meet its goal of 52 per cent usage rates, resulting in global Excellence in Leadership for Family Planning Award."
John Nyamu, a reproductive health specialist, said the church should rethink its stand on contraceptives. "Kenyan women need to be given opportunity to decide for themselves their sexual health rights, because it is clear that they have disregarded the church, which seems to be burying its head in the sand," he said.
The Catholic Church runs two out of every five health facilities in Kenya, according to the Kenya Service Provision Assessment Survey.
These facilities do not offer any contraceptive services.