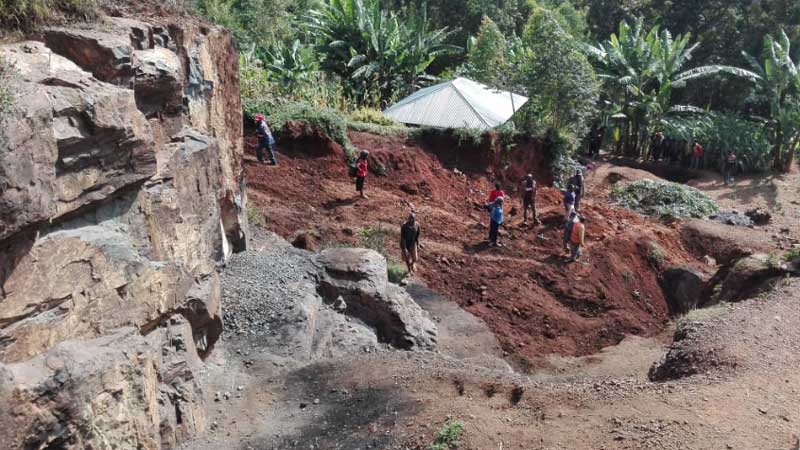 A private quarry collapsed Monday morning in Getare village in Bonchari, Kisii County killing two workers. The two; Dauglous Ratemo and Daniel Okero in their mid-thirties died after a huge stone fell on them few minutes after reporting to the site. According to Evans Onsarigo, a brother to the deceased; the two were great friends and had been working together. "They have been working as casual workers at the site. It is painful that we have lost young souls. This is a delicate exercise that the Government has to intervene and have it regulated," said Onsarigo.
SEE ALSO: Homa Bay woman killed in quarry
Richard Ratemo who witnessed the accident raised concerns over the manner of mining in the area. "Those willing to continue with mining in this area should first check on their safety. Those who have employed our youths should think of improving the working environment," he said.
Unregulated quarries
There are several unregulated quarries in Kisii with regulators crawling to shut them down. This is as the owners disobey basic regulations with the pretext of raking up a living from the mines.
SEE ALSO: Family of girl gang raped in Kisii demands justice
A month ago, Bobasi MP Innocent Obiri was arrested and charged in court after question how the manner the mines were run. Obiri raised environmental concerns saying the use of explosives in the area had caused cracks in a number of adjacent buildings. Locals sell a 10kg bucket of ballast at Sh10. Casuals working at the site are paid Sh300 while a tipper was at Sh10,000.