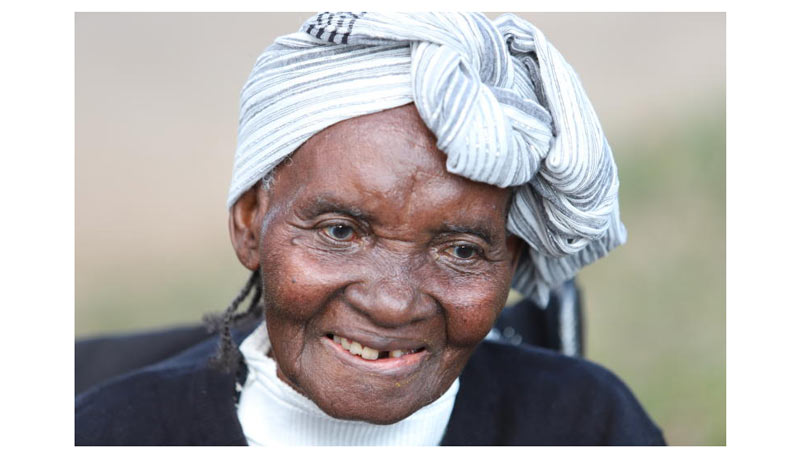 Grace Aketch Onyango sits on a low sofa, her eyes darting across the expansive living room.
She picks her words carefully and gracefully, sometimes throwing a shy smile as she relives her political past.
Even at her sunset years, Dr Onyango remains the Kenyan Iron Lady almost two two decades after retiring from active politics. Her voice still commands authority and influence.
Now ailing but still focused and alert, the 91-year-old is still the sharp person who took on an all-male cast in Parliament in the 70s. She recalls every detail, almost, of a journey that paved the way for the many women that have served as legislators since she was elected.
Onyango broke the African cultural taboos that confined women to the kitchen by elbowing her way to national politics at a time it was unthinkable for women to stand before men, let alone lead them.
Last week, the Sunday Standard accompanied a group of women parliamentarians to Onyango's home in Kisumu's Tom Mboya Estate.
Dr Onyango or "Nyar Bungu", as her many admirers call her, is a woman of many firsts.
She became the first Kenyan woman mayor when she was elected in Kisumu in 1965, replacing Mathias Ondiek. Four years later, she became the first woman to be elected MP for Kisumu Town in 1969.
She was also the first woman Secretary-General of Luo Union (East Africa) and the first woman councilor of Kaloleni ward in Kisumu, fighting cultural barriers in every position she contested for.
Many firsts
A mother of six, Onyango now has 17 grandchildren and 11 great grandchildren. She enjoys the warm company of her parliamentarian visitors, wearing a constant smile.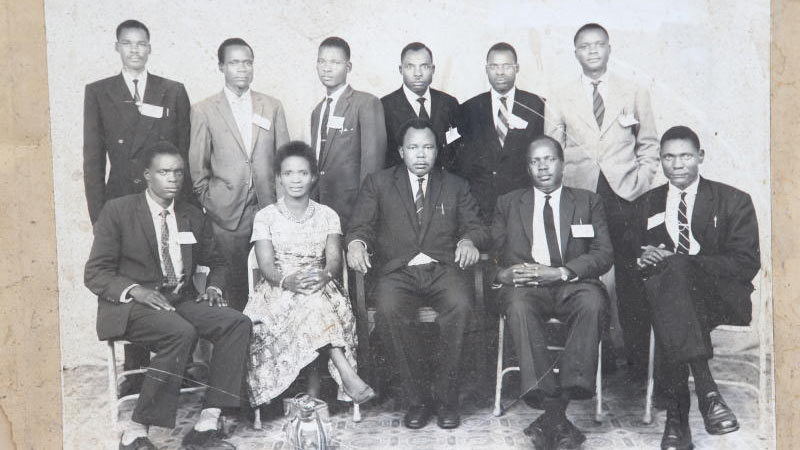 Born in Sakwa, Siaya County, to a family of eight, she was married in Gem, Siaya County, to teacher-journalist Onyango Baridi. Her husband died the same year she was elected MP.
She went to Ng'iya Girls School from where she was selected to join Vihiga Teachers Training College.
An athlete and singer in her youth, Mrs Onyango graduated from Vihiga in 1955 and was posted back to Ng'iya Girls as a teacher.
"Being posted back to teach at my former school meant that I was a good and smart student. As a teacher, I was appointed to take care of sick girls," she said.
After three years of teaching at Ng'iya Girls, she was recalled to Vihiga College as a trainer. There were only eight girls from the former Western and Nyanza province, she recalls.
Shortly thereafter, she was elected the first councilor of Kaloleni ward in a very competitive race. As councilor, she recalls working with the father of Governor Anyang Nyong'o who was chaplain at the council.
So impressed were her councilor colleagues that they encouraged her to run for the mayoral seat when Ondieki died in 1955.
"There were three women in the race, but the other two dropped out because of the hostile environment and abuses from men competitors," she recalls.
She put up a brave fight against six male candidates and won. Unlike today, she says, politicians and opponents of yore organised joint rallies to woo voters.
During such rallies, she recalls, her opponents used gender to attack her. But she put a brave face, shooting down every single attack on her.
Major tasks
As mayor, she fought for women's place in leadership and politics.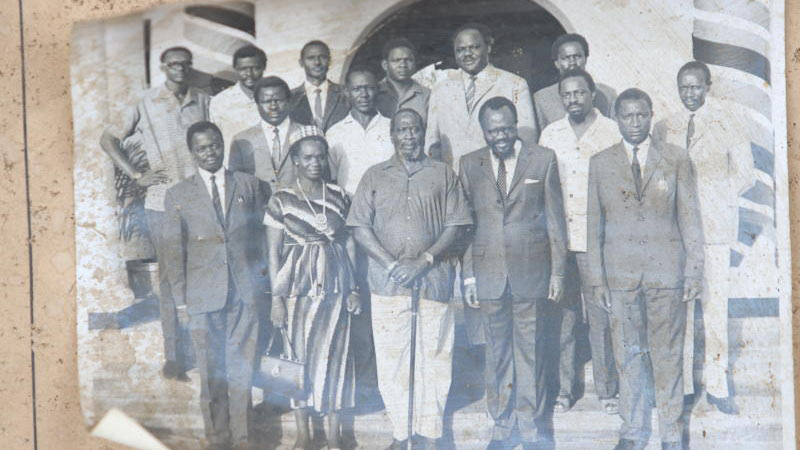 "I suggested that when a man in the council dies, his wife must take his place or become a permanent worker at the municipality," she says.
Her other major task at the time was to help Africanise the Kisumu town streets.
Thanks to her, Angawa and Oginga Odinga streets as well as Paul Mbuya and Obote roads have their names. But this was not an easy job as the relations between President Jomo Kenyatta and his Vice President Jaramogi Oginga Odinga were at their lowest.
In 1969, her family and friends pushed her to vie for the Kisumu Town parliamentary seat. "I had to bear it, everyone showed their support and I accepted to join the race," she says.
But unlike her opponents, she did not have enough money to run. She remembers her main opponent, Remhat Khan, who had loads of cash to spend.
"I received overwhelming support. My supporters coined the campaign slogan 'Kura Kwa Mama, Chakula kwa Khan'," she says.
At that time, organising a single rally cost her Sh46.
"If I was abused in a rally, I hit back with fury. I was fearless. Men wanted the seat and they used every opportunity to disparage me through male chauvinism. They said it was culturally wrong to elect a woman as MP but I told them off. Voters agreed with me," Onyango recalls.
She represented the constituency until 1983 when she lost to former Foreign Affairs Minister Robert Ouko, who was to be assassinated in 1990.
As a legislator, Onyango says one of her greatest achievements was lobbying for the abolishment of bicycle taxes. Her people, she says, were ever full of praise for her good work.
Calm debater
At the National Assembly, she earned another first when she became the first woman to sit in the speaker's chair as temporary deputy speaker.
But it was her calm debating skills that became the hallmark of her career in politics.
One instance has stuck to her mind like glue. When the government detained a famous Coast-based witch-doctor "Kajiwe" on November 6, 1970, she derided Minister of State Mbiyu Koinange who had told the House there were sufficient grounds to confine him.
She also sat in the committee that investigated the killing of Nyandarua MP JM Kariuki.
Although long retired, Onyango is up to date with current politics which she says have become dirtier: "The political scene has turned uglier than I ever anticipated. I see a lot of blackmail, even political killings and all sorts of evil," she says.
She wants more women to run for elective seats. Although the one third gender rule is necessary, she says, women should keep fighting for their space by taking up elective positions.
"I was the minority in Parliament, standing up against 158 male MPs. But I dominated the debates," she says.