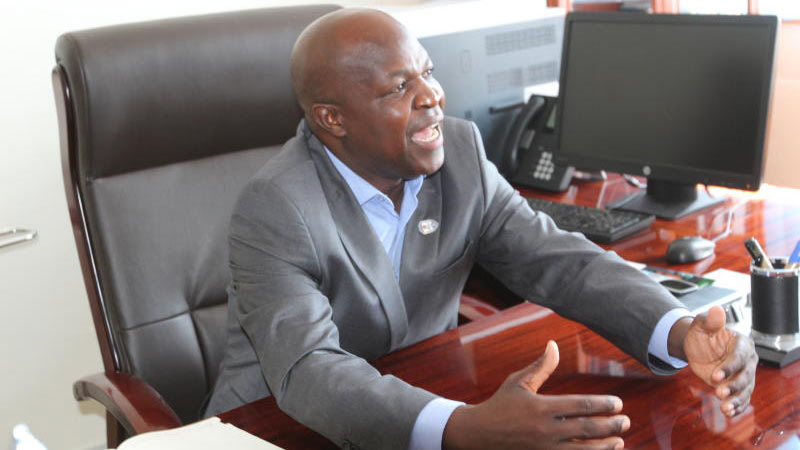 Kisumu County Government has formed teams to embark on a cross-county health insurance registration drive as it gears up for the launch of universal health coverage. The teams comprised of sub-county commissioners, county administrators, medical health officers (MOHs) and political party leaders aims at getting residents to register with the National Health Insurance Fund to access free healthcare from August 9. Kisumu is among four counties chosen to pilot the ambitious free healthcare project started by the Jubilee Government in efforts to bring down the cost of health services. Kisumu Deputy Governor Mathews Owili said on Thursday the team will get on an aggressive door to door registration campaign to help residents get medical covers that will enable them access free services at public facilities with just their NHIF cards.
SEE ALSO: Health workers lock horns with Governor Nyong'o
He said many residents either lacked the crucial cover or were not paid up. "We do not want anyone locked out in this initiative that is why our people must also be ready. We have even roped in ODM party leaders so that we can agree on how best to engage residents so that when it gets there we are ready," he said. He said the county in partnership with NHIF, Pharm Access and the State Department of Health were also in the process of doing a needs analysis "so that we can ask the National Government to help seal gaps." The drive will involve talking to residents in election polling centres, village barazas, churches and schools. Door to door campaigns will be employed to reinforce the drive. "This is a good thing that will lift the burden off families, making healthcare cheaper," Dr Owili said. The county has set aside Sh400 million to help some 300, 00 residents who are unable to pay for the cover.
SEE ALSO: Policewoman held for shooting husband after domestic quarrel
"We have established foolproof way of establishing these indigents," he said. He said the project will see public hospital lifted to the status of their private counterparts. Those with the card will also be able to access specialized healthcare such as surgeries and specialised care such as cancer treatment and care. "Proceeds of NHIF will be used to improve status of public facilities such that in a few years more people will be coming to public hospitals," The Health Department is looking to hire 800 new healthcare workers as part of ongoing efforts to get the docket ready to roll out the pilot phase of the universal health coverage.