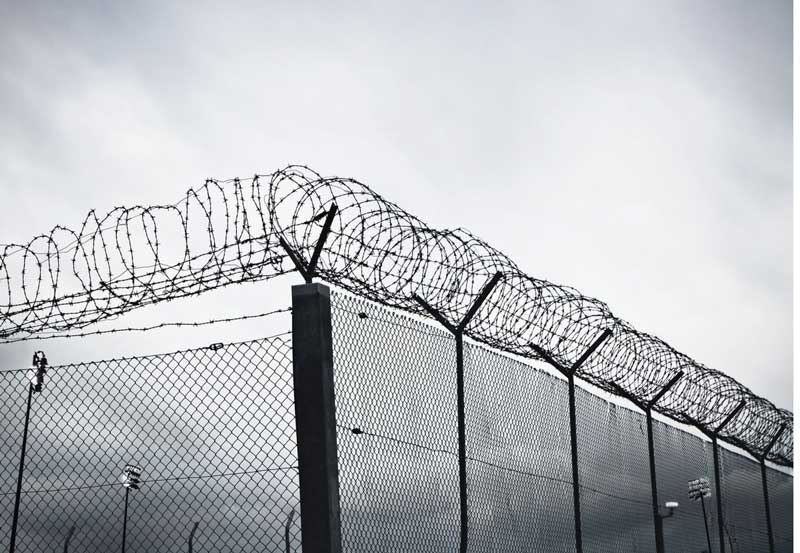 Kenyan anti-terrorism agencies have heighted their alert over information that operatives of Iranian origin have sneaked into the country to try and free two terrorism convicts. It has emerged that the Iranians have been moved to what officials termed as safer places for their safety following the reports of attempts to free them. Whereas officials aware of the incident said it would be nearly impossible to try to free the suspects from jail or any legal confinement, they added it was a precaution for them to take the steps. It is not clear which jail the two had been moved to but officials aware of the issue revealed they are on alert over intelligence suggesting "bad plans" on them.
SEE ALSO: SGR case heads to Supreme Court
Ahmad Abolfathi Mohammad and Sayed Mansour Mousavi were sentenced to life imprisonment and additional prison sentences of 15 and 10 years for lesser charges by Magistrate Kiarie Waweru Kiarie. They appealed to the High Court and determination of the case is pending at the Supreme Court. Head of Anti-Terror Police Unit Nyale Munga refused to discuss details of the new developments. "Let them know our agencies are alert and will act on any threat at any given time. We are dealing with many threats on a daily basis," said Munga. He added the two suspects are safe.
SEE ALSO: Malawians vote in presidential re-run inspired by Kenyan ruling
Other Kenyan anti-terror officials claim the two Iranians are members of Iran's Islamic Revolutionary Guards Corps (Qods Force), an elite and secretive unit which executes foreign missions. Anti-terrorism police told the courts that the two suspects were planning attacks on Israeli, American, British or Saudi Arabian interests in Kenya. The Qods Force is the terrorist arm of the IRGC. Its officers operate covertly to spread Iran's negative influences far and wide, and they have been responsible for numerous terrorist attacks and attempted attacks globally. They are highly trained and highly secretive and security agencies say that their activities remain a threat to Kenya. In March this year, three MPs accused the Iranian envoy of trying to irregularly influence the release of two of his countrymen convicted of terrorism-related charges. According to some anti-terrorism officials an Iranian operative who was posted as a diplomat to Kenya, has been trying to corrupt senior officials in Kenya and plotting violent acts as part of their brief to free the two men of the Iranian Revolutionary Guards now in custody.