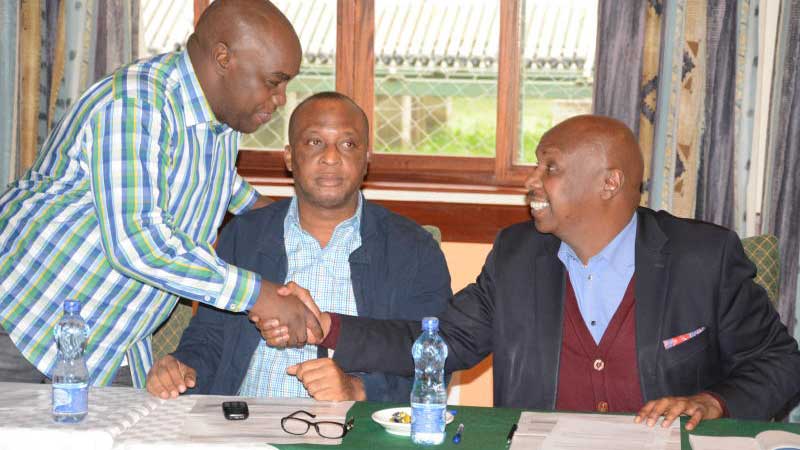 The Senate Committee on ICT says it has to be involved in the amendment of the Cyber Crime Act which was recently suspended by the High Court.
Baringo Senator Gideon Moi, who chairs the committee, said their input had been ignored before the Act was published into law.
Last week, High Court Judge Chacha Mwita suspended 22 sections of the law after complaints that it infringed on freedom of expression emerged.
And addressing the press at Simba Lodge, Naivasha, during the committees' retreat yesterday, Moi said the Act originally came from the Senate.
"The act was generated from the Senate but the National Assembly did not bring it back to us for our input before publishing it, leading to the current crisis," he said.
The senator also announced plans to introduce a data protection Bill in the Senate, which will seek to protect individuals' personal information.
"Under this Bill, one's personal information will not be released to any person or institution without their consent," he said.
Moi said the two-day workshop was for meeting non-state actors so that the committee could understand challenges in the sector.
"We want to forge a common front so that the country can have a robust and modern media and ICT sector in the coming years," he said.
Kitui Senator Enoch Wambua said currently there was no law regulating personal information, despite the increasing popularity of social media.
"We are committed to ensuring the data protection Bill sails through so that any personal content can be regulated," said Wambua.
He said any law that affects counties should pass through the Senate before it is published, but this was not followed in the case of the Cyber Crime Act.
"It's time that the Senate was involved in the regulation of the media in line with the Constitution," he said.