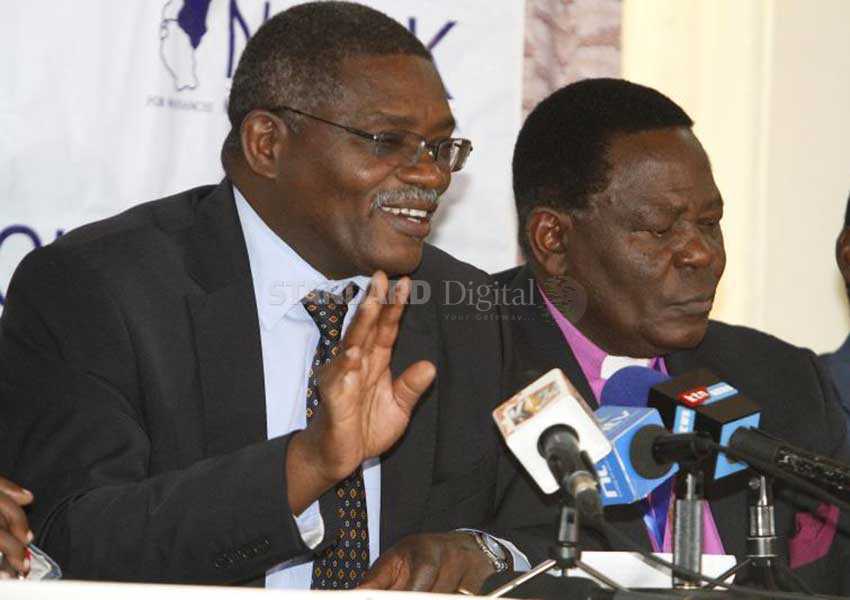 Taxpayers will have lost Sh700 billion to corruption by the end of this financial year, according to clerics.
The National Council of Churches of Kenya said the level of corruption in the country had reached unprecedented levels.
Addressing the press in Limuru on Thursday, NCCK Secretary General Rev Cannon Peter Karanja said the level of corruption in the country has reached unprecedented level.
"Kenyans should therefore expect that by the end of this financial year in July, up to Sh700 billion will have been stolen. That amount of money is enough to pay 230,000 doctors a salary of Sh250,000 per month a whole year, meaning that we have the capacity to put 30 doctors in each of the 8000 health facilities across the country," Rev Karanja stated.
In 2016, according to Ethics and Anti-Corruption Commission and National Treasury reports, it was estimated that a third of the national budget was lost through corrupt dealings annually.
Rev Karanja urged President Uhuru Kenyatta and former Prime Minister Raila Odinga to ensure their political affiliations do not shield those found culpable of corruption.
"We call upon the two leaders to support efforts by whistle blowing Kenyans who will report corruption matters. We urge all Kenyans to report corruption that they witness no matter where it is. Our fighting corruption should not itself be corrupt, it must not be witch-hunt but instead it should reflect integrity," he said.
The NCCK executive committee recommended that parliament should enact a legal framework and constitutional amendment that establish a one year amnesty for individuals engaged in corruption in the past.
He said such individuals should declare and surrender to the state all corruptly acquired properties and finances.
The Executive Committee also proposed that an individual seeking to benefit from the amnesty must give a full account of all they stole and disclose others in their corruption network in order to enjoy some immunity from the prosecution during the period.
"We also appreciate Kenyans for engaging in the proposals we made last years that the Constitution be amended to expand the National Executive and dignify the opposition. We reiterate that matters relating to the constitution reforms must be anchored in law," he said.