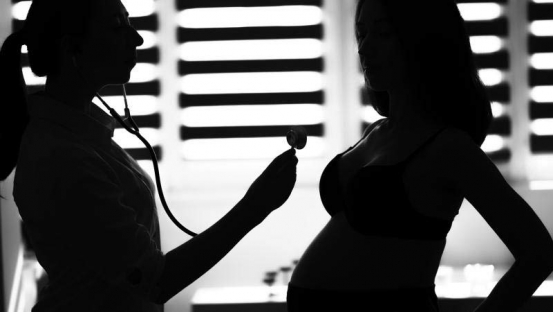 The first sign of trouble was a thick discharge on her favourite underwear. But she dismissed it as another bacterial infection that would go away after taking over-the-counter antibiotics. Then there was blood, with clots and smell. By the time she went to see a doctor, she was too weak. An unsafe abortion was the problem. The secret that she had kept between her and her quack doctor was now out. "I had used all my meagre savings to pay the doctor, but he messed me up more than I already was," said Mary (name changed to conceal her identity).
SEE ALSO: Digital transformation amid Covid-19
She looked frail, the delicate skin under her eyes appeared dark, sunken and hollow. She, however, believes she looks much better now. It all started in June when she missed her periods. She knew she was pregnant.
BLOOD TRANSFUSION
After many days of searching silently, Mary found the contacts of a clinic in Kahawa West, Nairobi. She called the number and the "doctor" agreed to help her terminate the pregnancy. "It wasn't really a clinic, it was a chemist, but he promised to help me. Afterwards, I couldn't stop bleeding. For days, then weeks. I always felt exhausted. I couldn't go to school, and when I did, I would not focus, so I slept," she said.
SEE ALSO: Kenya Army chopper crashes in Masinga killing two soldiers
"When I walked into a local clinic, the doctor looked at me and referred me to another hospital where I was admitted for blood transfusion. I only had enough energy left to get me there and I passed out on arrival," she said, looking far into the horizon. The 17-year-old Form Three student said the doctor who attended to her was hostile, calling her immoral. The doctor blamed her for waiting for two months before getting help, but she was too weak to listen to the scolding. Mary said her parents, staunch Christians, had to be called to the hospital. The bill had accrued to over Sh40,000, which was more than 10 times what she had paid for the unsafe abortion. "To my surprise, they were supportive and even enrolled me for counselling after the incident which almost claimed my life," she said. Mary, a day scholar in Embakasi where she lives with her parents and four younger siblings, said she was torn between keeping the pregnancy and terminating it.
SEE ALSO: Kositany gives Jubilee ultimatum, demands transaction details for past four years
"I thought it would badly impact on my education. But looking at the time I have spent out of school, the shame I've had to endure and the money I've spent, I regret to say I should have kept the pregnancy," she said. More than 2,500 women die annually from unsafe abortions conducted by unqualified medical practitioners. A study conducted countrywide by Ipas Health Alliance shows more than 300,000 abortions occur annually, 20,000 in Government health centres. In Kenya, the maternal mortality ratio currently stands at 488 deaths per 100,000 live births and many of these are due to abortion-related complications. George Kissinger, a medical doctor, says that cases of post-abortion risks are very common. He says this is the most common risk associated with abortion in the city, especially where quacks are involved. "Many people come to the hospital for post-abortion care after unsafe abortion. The effects are sometimes so severe and therefore expensive to treat, especially when the victims delay to seek help," he said. According to Kissinger, the most common effects of unsafe abortion include over-bleeding, damaged uterus and a ruptured uterus, which results in sepsis, shock, or organ failure. "When a patient waits too long to seek help, the situation gets worse. In case of a ruptured uterus, there is likelihood of an infection or pus leaking into the stomach. This requires surgery to remove the pus and repair the tear," he says, adding: "Financial constraints are a major reason why some women opt for unsafe abortion. The surgery is quite costly and most might not afford it." Kissinger says delay in seeking treatment can lead to death. According to a survey conducted by African Reproductive and Health Research Centre (APHRC) in September this year, young women and girls in Kenya face challenges in accessing abortion care services. The survey says while there was recognition that all women of reproductive age are potentially at risk of induced abortion, providers frequently considered unmarried young girls and women to be at elevated risk. The report says victims of unsafe abortion were majorly unmarried women below 24 years, with some as young as 13 years. Among young women and girls, shame was also a common explanation for delays in seeking post-abortion care. Respondents said that when young girls try to hide their immorality and the resultant abortion, they delay care-seeking, ultimately increasing their risks for severe morbidity and death. "Medical care providers said they were frequently approached by unmarried women and girls seeking pregnancy termination services. Individuals looking for pregnancy termination services for their wives, friends, daughters, sisters, and relatives also contacted providers," said Dr Chimaraoke Izugbara, head of the Population Dynamics, Sexual and Reproductive Health and Rights research unit at APHRC. The report says most providers said they did not offer pregnancy termination services because they considered abortion illegal, belonged to religious faiths that forbid abortion, lacked basic equipment for safe abortion in their health facility, feared that colleagues and supervisors would not approve of it, dreaded reprisals from the community, and lacked training in safe pregnancy termination.
HERBAL CONCOCTIONS
"The experts also reported having treated patients who had abortions performed by chemist shop operators, itinerant medicine vendors, traditional healers, teachers, boyfriends, and relatives. Many had also treated patients who terminated their pregnancies by pumping cold air through the cervix, inserting sharp objects through the vagina, drinking potash and herbal concoctions, and having someone step repeatedly on their abdomen," says the report. The report also indicated some of the practices reported by medics were local abortion folklore and practices, including that abortions could be induced by performing extreme physical activities; inserting herbs and sharp objects, overdosing on certain anti-malarial medicines, emergency contraceptives, analgesics, anti-bacterial drugs and drinking concentrated tea leaves.