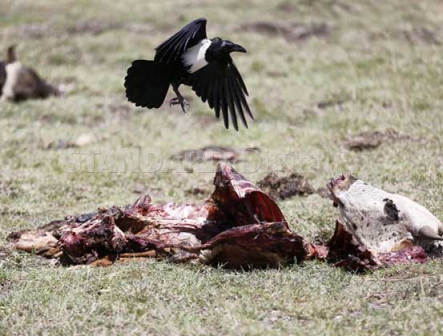 Rift Valley
Pastoralist community leaders take to social media to condemn the police, accusing them of using unlawful means to evict them.
Police have been accused of killing over 300 livestock belonging to pastoralist communities who have invaded private ranches in Laikipia County. The incident has caused condemnation by the pastoralist communities, with their leaders turning to social media to accuse the police of employing unlawful means to evict them from the ranches. Ropulo Lanyasunya tweeted, "Continuous mass shooting, killing of Pokot and Samburu livestock in Laikipia county by government security forces is utterly atrocious."
Evict people
SEE ALSO: Unsung heroines of health work amid Covid-19 pandemic
Another leader, John Lenkulate, said the law does not allow the police to kill animals as they try to evict people. "This is unlawful and the government has to take action against the police officers who were involved in this exercise. We have lost thousands of animals in this unlawful operation called by the government," he said. Yesterday, Laikipia County Commander Simon Kipkeu confirmed that an unknown number of cattle was killed at Ratia area when the pastoral communities attacked the police on Wednesday. He said the police were patrolling the private ranches in Ol Moran and Ratia and were attacked by the pastoralists when they tried to evict them. "There was an exchange of fire between our officers and the pastoralists who were all armed. They were hiding among the livestock," he said.