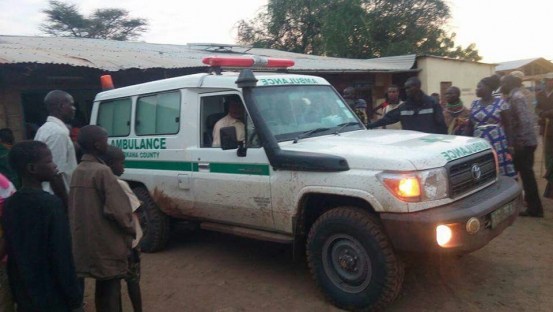 Lokichogio AIC Secondary School has been attacked by suspected militia believed to be from South Sudan. About six students lost their lives with one security guard in the Saturday morning incident. Reports also indicated that some girls were raped. Those with minor injuries received treatment from Lopiding Hospital in Lokichiogio while others with serious injuries were referred to Lodwar Referal Hospital.
SEE ALSO: Bandits kill at least 20 in northwest Nigeria's Katsina state, say police
The heinous attack is believed to be orchestrated by a student suspended from the school a month ago. Turkana County Governor Josphat Nanok condemned the incident saying the attack was meted on innocent students. "It is a sad day for Turkana County. The security arms should follow the matter to ascertain the true motive and bring those behind it to book," he said. The county officials on the ground liaised with Amref who airlifted the critically injured to Moi Teaching and Referral Hospital for treatment. "They sustained abdominal penetrative injuries and require quick medical attention," said Turkana County Referral Hospital superintendent, Dr Gilchrist Lokoel.
SEE ALSO: Hospital on the spot after woman dies in labour ward
The cause of the attack has not been established but investigation is underway.