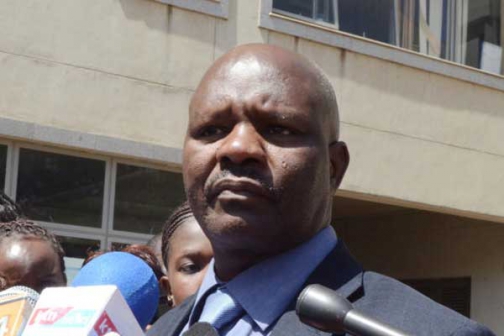 Education
Teachers Service Commission has assured teachers that their salaries will be increased starting July 1.
Teachers Service Commission has assured teachers that their salaries will be increased starting July 1. The employer said it has been in touch with the National Treasury and they have a commitment that the Sh13.7 billion will be available in time for the increase. "An assurance has already been given that funds for the implementation of the Collective Bargaining Agreements (CBA's) signed in October 2016 have been set aside," said, Kihumba Kamotho, TSC head of communication. The Commission said the implementation of the CBA will commence on July 1, 2017 as scheduled.
SEE ALSO: NCBA nets Sh1.6b quarter one profit
The teachers' employer was responding to the budgetary gap report that revealed the monies to pay lecturers and teachers were not factored in the estimates. In its presentation to The National Assembly Education Committee TSC said: "The Commission signed a CBA with teachers' unions to be implemented from July 1, however there is no provision in these estimates for the same." The presentation was made last week. The Ministry of Education had also stated that no monies had been allocated for the 2013/2017 CBA as university lecturers' talks are still underway. But Saturday, TSC said it is already working on the implementation modalities of the CBAs and noted that this will be completed before the commencement date of the agreements. "... and teachers will be informed accordingly." Another statement by the Ministry of Education said some Sh100 billion will be available for all public servants salary increase in the next financial year.
SEE ALSO: Kenya short of 50,000 teachers, says State
The statement clarified that the 20117/18 budget estimates it will be possible to get an allocation that will also cater for teachers and lecturers pay demands. The details emerged during a Cabinet meeting chaired by President Uhuru Kenyatta on February 8, 2017 and whose main agenda was to consider and approve the Financial Year 2017/2018 budget estimates for submission to Parliament. "The proposed Financial Year 2017/18 Budget Estimates provides adjustments to provide room for allocation of Sh100 billion for salary increases for all Public Servants starting July 2017," reads the statement. It says that under the same arrangement, 'there is also allocation for the harmonization of Public Sector salaries and allowances, Civil Service Pension; house and hardship allowances.' The recruitment of 10,000 police officers and recruitment of 5,000 teachers will also be taken care of.
SEE ALSO: Why varsity staff may not get Sh6.6b pay boom this month
TSC appealed to teachers not to be distracted by reports that may not get salary adjustments. "TSC wishes to assure all teachers, stakeholders and the public that there is no cause for alarm as the CBAs will be implemented with effect from July 1, 2017 as agreed. Teachers should not be distracted from their important responsibility of teaching the country's 12 million learners in public learning institutions," said Kamotho. This means that starting July, the salary for the highest paid teacher would rise to up to Sh157, 656. Currently, the highest paid teacher takes home Sh109, 089, opening to an upper limit ofSh144, 928 per month. It also means that the lowest paid primary teacher would earn Sh27, 195. Currently, they take home up from 21,756.